Hello sunshine!! Is this awesome weather or what?? In a weird way, I have to say  I am happy to have such snowy cold winters (sledding incidents and all) if just to really appreciate the feel of the sun on my skin again….aahhhhhhhh….
We've been spending lots of time outdoors over here, as we beautify the outside of our house. Lots of leaves have been dimissed from the premises, as new flowers have begun peeking up! I love playing in dirt… We had Laura Brandt, local horticulurist, over and she was kind enough to wander around our property and suggest the best kinds of native plants and flowers for each location, before we did a head shot session with her. She is about to be published , with her own horticultral articles and photos. Congrats Laura!! I hope to one day know how good it feels to be published, too! 🙂
Now that the gardens are planted, it's time to jump into our wedding season! And this week is really a big jump! This evening we're doing Lauren and Ian's engagement session at Lenape Park,  then a couple of nights meeting with brides, until Saturday. The First wedding of the Season award goes to Jeanine and Everald! Yay!!!!  We're hoping the Azalea Garden in Philadelphia will be showing us some pretty blooms for their photos. Between those pictures and little Jenna's session on Sunday, next blog is going to be chock full of cool pictures!!
For now, however, I will amaze and dazzle you with pictures of my own beauitful children. 🙂 It's like back when people had slide projectors and forced you to sit through all of their vacation pictures!! hehehe! Except, of course, these are professionally shot!
We had to go to the park this weekend, because it was so unbelievebly gorgeous out. It was one of those days that just begged for many photos to be taken! We had a blast, especially Lovey!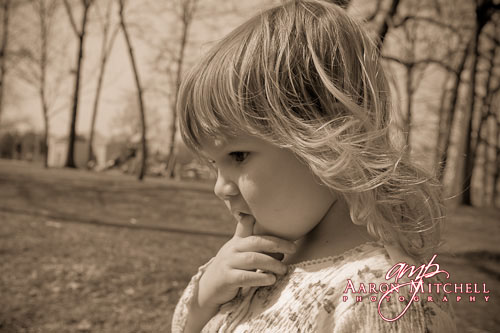 And of course after the eating of chocolate bunnies and easter dinner, it was time for catching the traditional easter frog…. who was not eaten. Despite his appealingly chunky legs….
We've been getting lots of nominations coming in for our Inner Beauty Contest!! There are so many good people out there! 🙂 There's still time to nominate your own favorite person– you have until April 30- -just do it! Do it now!! Send us an email describing a person you know who displays inner beauty, who seems to make the world a better place just by being in it, and someone you feel deserves a free professional portrait session and $500 in prints and products. I'll announce the winner in a special Mother's Day blog.
And–saving the best for last– there is a new baby girl in our family! My great neice, Olivia Madeline Klink, was born yesterday at 1:06 pm. I was really hoping to have some photos of her as she arrived, but the labor was more complicted than anticpated. So we are all keeping her in our thoughts as her tiny little body tries to adjust to everything that the doctors are doing to help her. Any extra thoughts and wishes towards her quick recovery would be welcome.
Thanks everybody!!
COMMENTS
April 8, 2010., 12:11 PM /

April 21, 2010., 9:05 PM /

Thanks Courtney! Soon it will be yours!! :)

April 11, 2010., 9:23 AM /

Hope things are going well with little Olivia! Could your family be any more beautiful Cheryl & Aaron? I love the pictures at the park and look forward to the next blog with lots of weddings and babies.
Comments are closed.