But before I get into THAT story, I have so many others to tell!! 🙂
I think I left off last time on our way to the Senior Prom at Brandywine Assisted Living at Dresher Estates. This was such a blast for us to do , despite the food poisoning that Aaron was suffering from during the shoot…. We had been at Dresher Estates this time last year for Grandparents Day, and we were happy to go back again for their big prom. It is just such a wonderful feeling to be around the residents! We were thrilled to see some familiar faces from last year, and everyone there was excited to be dressed in their best and ready to Party! Tracey, Crystale and the rest of the staff put on a great party, and I think a good time was had by all. 🙂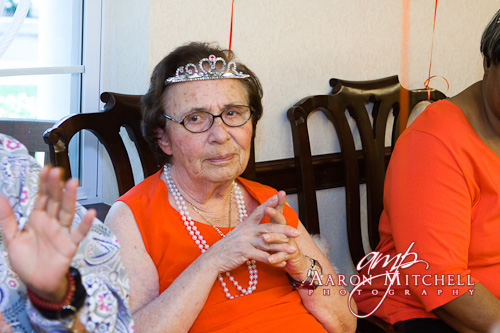 But really, you're probably still wondering how we fit both a baby and a giraffe into a suitcase, and why…
We had returned to Mary Ann and Amy's to try a morning photo session with baby Jack, since the evening one did not go over so well last time. Babies really are happier in the morning in general, I think, and Jack was especially happy after Aaron wandered around with him for while, just having a little chat man to man. Amy & Mary Ann are such a blast to work with, and had some really fun ideas, one of which was the suitcase! The giraffe was just along for the ride. Jack fell asleep by the end of his session, and that's when we got some of my favorite newborn pictures of him. I also really love the one of him holding Mommy's finger, and you can see his heart surgery scar in the background, there's just something really poignant about that image to me…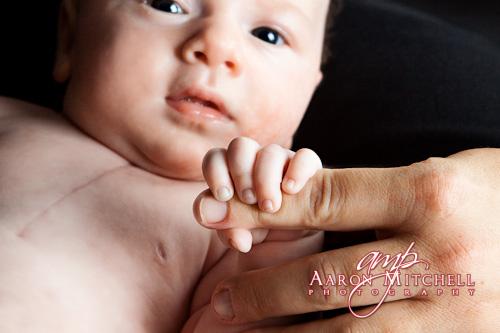 We were obviously boring him… 😉
Katie and Dave's wedding in Center City was a very cool change of pace for us. I had gotten accustomed to the gorgeous stone buildings and lush greenery of Bucks County, so I was surprised at how very much I loved getting these shots of them around Rittenhouse Square Park and Society Hill Dance Academy. We had SO much fun with Katie and Dave, it's possible they may actually be even sweeter than last year's sweetest couple… And Dave– just watching his ebullient dance floor moves may actually have the ability to induce happiness–and you can tell just by the way he is looking at Katie in some of their wedding portraits just how much he loves her. Aaron met Katie's dad Henry at the Doylestown Photography Club, and was feeling a little bit of pressure being the photographer for another photographer, but I think ( I hope!) they will all be very happy with what we captured.
Dave's sister made this cake!!!
Dueling Photographers!!
We also had the best engagement session with Lara and Brad- talk about fantastic ideas- these guys had tons!! And lots of locations, including a leap off a cliff into a water hole. And we most certainly did NOT get kicked out of yet another historic national park….really…
But those must wait for the next post, because I need to go to bed!
Happy October soon! Enjoy what sounds like a whole lot of rain, because boy do we need it. And be sure to come back again to see that cool engagement session, shots from Aidan's classroom and very exciting recording studio experience–and of course, more weddings!
Love,
Cheryl & Aaron, and the little people who run our world
COMMENTS
September 30, 2010., 10:48 AM /
Comments are closed.