Hello there!! I have missed everyone! We were in, or en route to and from, Atlanta for the past two weeks so I am a week late writing. There's a whole lot to catch up on!!
I really want to tell all about our road trip, but first I want to share the photos of the newest baby in our world!  We are thrilled to debut Miss Lilah, the baby girl of proud new parents Sam and Aviva Meyrowitz. You may remember Sam and Aviva from our last maternity session (Aviva just tries to find way to get in this blog all the time! 😉 Actually, we just love her so much we need to keep seeing her! She is the amazingly energetic force behind Lights, Camera, Acting!, the class Aidan and I took last fall, then Aaron and I did head shots for. In April her new class session is starting, so Aleia can finally be in one of the classes too. Her classes are cool because not only do the kids (or grown-ups!) learn some acting skills, they learn good social skills and self confidence. … I myself was a shy inward person before taking Aviva'a class! … 😉
But wait, I went off on a tangent all about the mommy, and this one is all about the baby!
Here is Lilah, at 9 days old. Despite rumors that she slept all the time, she was amazingly alert and smiling for the entire session (and don't try and tell me newborns don't smile, after you see these shots!) She did doze for maybe a minute or two, just to give the illusion that we got some sleeping shots of her. ..
Right after that session, Aaron was off to play with some photography friends Gail, Jenn and company over in Pheonixville. They just spent the afternoon bopping around different locations and playing…
And right after that session we got ready to drive to Atlanta!!  Some may pale at the idea of a 14 hour road trip with two kids aged 2 and 6, but not us! We love it! Aaron and I are veteran road trippers- I think it was on our fourth date that we spent three weeks driving cross country together! And luckily our kids love it too. We filled up the truck with supplies from the library: books, books on cd, new music cds, plus coloring books, an etch a sketch, and a neato little machine that makes bird calls. My ambitious goal of learning all the bird calls of north american birds did not happen, I am sad to say- but we did learn all the words to Sandra Boynton's Blue Moo, which is one hilarious CD!!
We made very few stops, one rest stop had some trails that I think are meant to run dogs on, but worked very well for running kids on too, and if you ask Aleia, this was her favorite part of the entire trip. (we did not actually allow her to play with a dead animal- that's a stuffed animal rat that was also borrowed from the library.)
And we unintentionally but happily stopped at the same diner we had stopped at on a trip down when Aidan was about 2, the Pink Cadillac Diner. This place just cries out for photographs:
We were headed to Georgia for work- Aaron and I were very psyched to attend our first PPA Studio Management Seminar, and meet Ann Montieth. Professional Photographer is my favorite magazine, we fight over it when it comes in the mail and I devour it as quickly as I used to read Cosmo when I was single. To actually get to meet some of the names that I read about in it, and to have them teach me, was just awesome. It was an overwhelmingly informative weekend, and we came home with sooo many new ideas for the studio!! Here is a picture of us with Ann- she even let us hug her, because you know, we are the Loveys, we must hug! 🙂
But it was not all work! Our great friends Layla & Glenn live in GA, and not only offered us a place to stay, but also watched the kids for us for the weekend, along with their own two boys. ( I told you they were great friends!)  And then it snowed–SNOWED, in GEORGIA!– so we got an extra day of fun together as the entire city shut down and sent children and workers home. While we were there we did some head shots for each of them, and some shots of the boys. Since Michael and Cole know us pretty well, it was about as easy as it is trying to shoot our own children–but we got some anyway! 🙂 And here they are, the Kellings!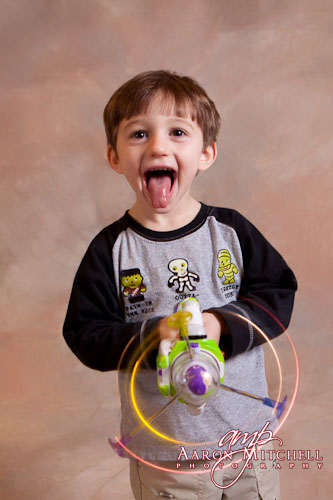 And then we drove home! Other than Aleia vomiting up all the triskets and red grapes (NOT a pretty combo to clean up) all was well.
And as soon as we got home we shot some bunnies!!  Laurie of Laurie's Chocolates – another place I keep making not-so-subtle demands on to make sugar free stuff- needed pictures of her new bunnies for her website. We've known Laurie and her husband since they moved into the area, and her business is all over now, because she makes the most delicious chocolates, and cocoa, and truffles….mmmm…. SO were were happy to shoot some bunnies for her, and then eat them!
We have so much happening at the studio right now! It's March, which is the month that Aaron–my love, my life, and the greatest husband and daddy you can possibly imagine, was born! That's right! This Saturday, March 13, will be Lovey's birthday! So if everyone who reads this could write Happy Birthday to him in the comments he would feel so happy & loved!
We will be holding our Second Annual Inner Beauty Contest soon! I will go into all the details next post, and include pictures of last year's winners- the very wonderful Godshall Family. Start thinking now of someone you know who is a beautiful person on the inside, and who is deserving of free stuff. 🙂
We also have lots of brides (and grooms- poor grooms, I never mention them) coming by- some to meet us, some to go over the final plans before the wedding. We have an engagement session at a cool new place I am excited to try out- Country Creek Winery is actually owned by one of my dad's close friends- Doug & Joy Klein, whom I have known since before I could walk.  They have all kinds of stuff going on there all the time- check out the website.
I think that's all for now. I'm tired! It's been a busy start to the month! We are ready for Spring!
But one last thing- I must say hello to Amy & Dann Connelly.  HELLO DANN & AMY!! 🙂 Love you!
(They just wanted to be in the blog.)
Happy Spring!! Enjoy the warm sunshine, the birds singing and the flowers blooming!!  Breathe it all in, and kick off the snow boots.
COMMENTS
March 11, 2010., 1:32 PM /

March 12, 2010., 9:18 AM /

Happy Birthday Aaron!! Marchies are the best! My Little One will be 1 this month :).

March 14, 2010., 8:57 PM /

As usual I enjoyed you Blog and the pictures. Love ya

March 21, 2010., 11:39 AM /

Fantastic photos you have on your blog! I am a new follower visiting from FFF @ MBC

April 11, 2010., 11:38 PM /

Wow, such great photos. I am gonna think real hard about who to enter into the Inner Beauty contest....what a sweet present!! I am now following from MBC, you can find me at http://marvelouslymessy.blogspot.com Thanks!!!! :-)
Comments are closed.