After just a month and half of post production work, the dance studio portraits we did at Buckingham Dance Studio are DONE! Whew! Here is a sampling of some, there are 237 more if you want to see them all… 😉
In between working on those, we shot Gretchen and Franks's wedding! This wedding was so wonderful- I am a traditionalist at heart, and Gretchen and her family had all of the classic elements that many weddings today just don't anymore: from her blusher veil, to her grandmother's silver mirrors, to the ring bearer in short pants- it was just perfect! And so many sentimental touches- the florist used Gretchen's mom's own peonies in the bouquet– but peonies peaked in bloom about a month ago, so he had her cut them then and he kept them cool until he needed them to open in time for the wedding–how cool is that?! AND he made her grandfather's handkerchief into a rose inside the bouquet- no one even knew he had done that, you can see them all noticing it in one of the shots. I think I love this florist and I have never met him. His name is Allen, from Fireside Flowers –and he did such an amazing job! The bouquets and centerpieces were all exquisite , but it was really the extra touches that he put into it all that made it really stand out. The whole day was filled with those little special touches- the guest book was a book of Bucks County, the tables were each named after a city the couple had visited; everything had meaning. Aaron and I are very sappy people- we really love meaningfulness.
And we just lucked out with ALL of our vendors for this one! Lou from Video by Louis Anthony was Gretchen's videographer, and he was such a big help! (we photographers often use many words for some of the videographers we work with, and "help" is not often one of them 😉 But having a different eye was fantastic, and we all worked together so well that despite 3 cameras shooting at once we all pretty much managed to stay out of each others shots. Then there was the food!! Oooohh I love the food! Feastivities catered this one, and not only was the food delicious and wonderful,  but they had an entire army of staff bringing it around! Mmmmmmm!! And then the band! (okay, I totally just wanted to party at this wedding, can you tell?  Gretchen's family was such a loving family, and her friends were just as caring, so it was already a great crowd to be around and then you throw in this great food and music at our favorite venue right down the road from our house, and we just had a blast!) So back the band: The Vincent James Band—AWESOME-– rocked the party all night despite the 95+ heat and humidity, and the dance floor was so packed we could barely get around it to shoot people!
The reception was at the Pearl S Buck with Open Aire Affairs, which is one of our favorite locations to shoot in general, and we love that it's a 2 minute drive home at the end of the night! But I can see that this is getting REALLY long and I haven't even started talking about the other sessions so I will stop with this one-besides I have already used all of my favorite exclaimatory words quite redundantly–but I will finish by saying that we loved being a part of Gretchen and Frank's Day. Here are some of our favorite shots: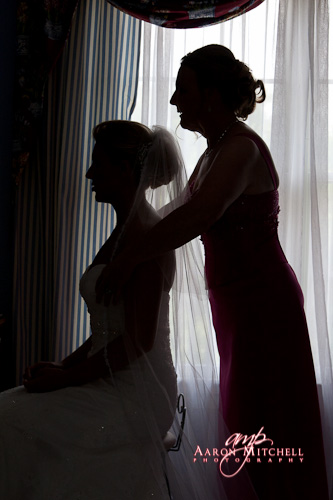 Then we did our first First Communion portraits! I met LuAnn while our boys were in Aviva's Lights Camera Acting! class- her son Max was actually the assistant teacher for Aidan's class, and then we did his headshots for the teen class. SO I was so happy when LuAnn called us to do her youngest son's communion pictures. Stephan was a trip (my favorite part was when he made a blinking eyeball out of his shadow- I couldn't wait to come home and tell Aidan all about it!) He seemed to love talking to Lovey too–and he didn't complain once about the hour and half long session at Fonthill. He was natural model, and I think (I hope!) he ended up having more fun than he expected.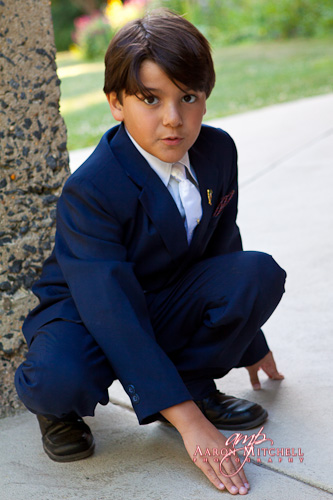 Next came Mary Ann and Amy's maternity session. Another session where we had so much fun that we were all laughing, and the baby belly was bouncing too hard to shoot sometimes! It was another hot day and being 8 months pregnant doesn't exactly make you feel very light and fluffy, but Mary Ann was up for anything we suggested, and she and Amy had some great new ideas for us- I love the ducks & train letters!! We cannot wait to meet Jack when he comes out, and do his newborn shots- he is so lucky to be coming into such a fun and loving family.
And then we finally had 3 nights off to play!! Woo hoo! We had a great weekend, we did the Old Fashioned 4th of July celebration at Fonthill, which we love and do every year, Aidan decorates his bike and usually pulls Aleia in the wagon, but this year she pushed her baby carriage. I dressed her (much to Lovey's dismay) in a dress her great grandmother made and smocked by hand, and I thought she looked pretty cutely old fashioned! 🙂 After the kids had a turn, our neighbors Sue & Jeff and I all participated in the watermelon eating contest (which Bob Johnston of The Herald tried to get a great shot of for the paper but I am not too sure I was at my most photogenic moment there…) we went from there to my sister's for a cooling dip in the pool and a yummy bbq with family, and stayed far too late playing with fireworks set off by Baboo and Uncle Lance. It was a good night!
We enjoyed our next day off by taking the kids to the Natural History Museum– I really liked the dinosaurs but they were too scared to pose near them, so we got shots with the butterflies instead. 🙂 I have to say, too, that the staff there was great- there was always someone around to answer a question or try to engage the kids even more, I highly recommend a trip! Although the highlight was really when the kids found the animal displays, and began yelling to me "Mommy! There ARE monkeys! …Oh wait- they're dead… Look! More dead monkeys over here!!"  Taxidermy is one area I have yet to explain to them…and I really don't even know how to begin….
Next week my baby girl turns 3- THREE!- so be prepared for lots of pictures of her and some more sentimentality….because right after her birthday Lovey and I celebrate 8 years of marriage and 13 years of happiness, together!
Happy July! It's HOT! Eat ice cream.
Love, Cheryl & Aaron, along with those meddling kids and their dog
COMMENTS
July 8, 2010., 9:26 AM /

July 8, 2010., 9:53 AM /

Hi! Cheryl, I received the e-mail(thank you) and viewed the photos posted which were great and my daughter is actually the one with the umbrella! Beautiful! But you state there are 237 more if you want to view them all, but do not show how to do that, or a code to get there. If you could get back to me that would be great. Thank you, Sheila

July 8, 2010., 10:17 AM /

Can I just say that I LOVE your blog!?!? Great photos, heartwarming stories, and lots of laughs. You guys are awesome!!!

July 8, 2010., 3:33 PM /

Great blog and photos! You two are really a great team!

July 30, 2010., 4:07 PM /

What a great Blog. The little girl in the sailor dress is precious! The wedding pics are REALLY BEAUTIFUL!! You guys keep getting better & better. I really love the one of Aidan & Aleia siting on the wall. Mom Mom would have been thrilled to see that. The dress looks so beautiful:)Fits right in with the red,white & blue. Love ya.
Comments are closed.