TWO weddings in one weekend! Whew! There's a reason we rarely do that–we are just too old and tired for that much running around! 😉 And when you see some of the shots from them you'll see why we tire out so much- between being pummeled by ocean waves, tree climbing, and then the dancing, we are really worn out after our 10-12 hour day!!
Our first wedding was a beach wedding, and what an absolutely perfect day for it- 85 degrees and sunny, and we were excited to meet our first bride booked sight unseen. Generally we have a lot of preliminary meetings with our couples, going over all the details of what they like and the schedule of their day– we like to see people before we shoot them! 😉  Lindsey and Michael were doing all their planning from Texas, though, so we had only spoken on the phone until her wedding day. But you would never have known it by the way she greeted us–what an amazingly fun, vibrant person! We knew right away we would have a blast with her, and we did! Her dress was awesome, and veil was the coolest, and she wanted lots of shots. YAY!!
The ceremony and reception were at Congress Hall in Cape May, and the architecture of the place went so perfectly with the style of Lindsey's dress and the men's tuxes– totally Great Gatsby, just as she described it. And I LOVED their wing tip shoes!  Aaron was going through the pictures later and asked me to please not take quite so many shoe shots next time… 😉 I like shoes….I took mine off before walking onto the beach, by the way, and also rolled up my pants–note this fact for later…
The ceremony on the beach was beautiful, and the flower girl running up to the bride in the middle of it to give her flowers was adorable, but I think perhaps the most memorable part of it all for me will be the moment when Aaron decided to WADE into the OCEAN in his expensive SUIT pants and specially made cushiony DRESS SHOES!! The bridal party loved his dedication though, and he did get some cool shots. "I was in the moment!" he claims; I argue, however, that the same moment could have been had sans shoes and perhaps with rolled up pants… 😉
Lindsey and Michael's first dance was choreographed (just like mine & Lovey's!) and they did great, everyone that night was dancing, and so many of them were SO good! When did everyone become good dancers??!  Especially the men- It seems like all the weddings now, so many of the guys are really fantastic. I am all the more determined to put Aidan back in dance class now…
Here are some of my favorite shots from the day: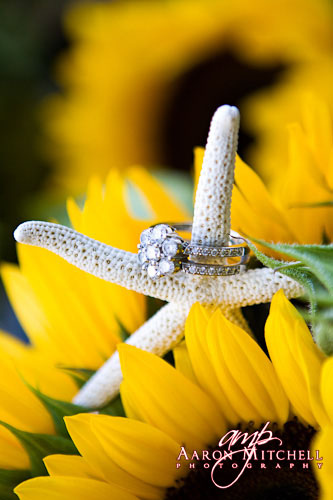 And we highly suggest you always dance with your photographer! 🙂
I love how the shoes and tuxes match the room!
The next day was Another gorgeous day, for another really gorgeous couple, and at our favorite venue!
Jeff and Justine were looking for fun shots, and we love that for so many reasons. For one, it usually means the couple allows enough time to actually get the pictures– you'd be amazed at how very hard it is to get formals of each side's family, then the bridal party, and then the couple alone–all in the 15 minutes so many people allot! Oh we have done it, trust me! But it is so much better to actually have a little time to get the really great shots- especially since they really are the only part of your day that you get to keep forever. Plus we love to get to play around a bit and get something really new and unique!
One of the reasons we love the Pearl S Buck, besides it's convenient location within walking distance to our home, is that we know many of the vendors that we usually get to work with there, and this wedding was a perfect case in point! Larry from Open Aire Affairs (who do the tent and take care of the details of the venue) holds open houses for his clients, so each month Aaron and I get to join other select vendors at the Pearl S Buck and hang out in the tent, eating all of the caterers' food and chatting with new brides. It is one of the best nights out we get! 😉 And through that we know both the caterer and florist for Justine's wedding- Kate from Jamie Hollander, and Mark from Mary Bryan Designs at Hairy Mary's. We knew that everything would run smoothly in Kate's highly capable hands, and we both just adore Mark! He loves what he does, and he is as passionate about his work as we are, maybe even more so! 😉
But back to Justine and Jeff! This wedding was just so perfectly pulled off, that it became practically Disney-esqe, as small woodland creatures began to come out to frolic and celebrate. First was the toad Justine's sister found, who posed very nicely for his formal shot, and then the fawns played during dinner, then bunnies hopped by during family shots later- it was just amazing. And so much about their day was so highly personalized– Justine had hand-made the invitations and the programs, and one of the groomsmen actually wrote and performed the first dance song. The mother son song for this one totally got me, too- usually Aaron and I will each get just a little choked up during those dances, as we imagine in the future dancing with Aidan and Aleia at their weddings, but this time I was actually weeping! Jeff's mom had chosen Handprints on the Wall by Kenny Rogers, and Aidan was about to turn 7, and I just lost it!! It's good to get emotional about your work, though, right?
It was another wedding of great dancers- DJ Greg of Untouchables Entertainment Group did a great job keeping everyone up and moving. Justine and Jeff looked so cute on the dance floor together, and the whole wedding party was so fun, it was just a great day! Aaron was happy that I got the shot of him in a tree, since I had missed getting one of him in the ocean, and I was happy that this time I got pulled out on the dance floor! Here are some of my faves from the day–
Justine's sister with the toad who tried to upstage the bridal party shot!
Sometimes we put the couple in a tree….
sometimes we put Lovey in a tree!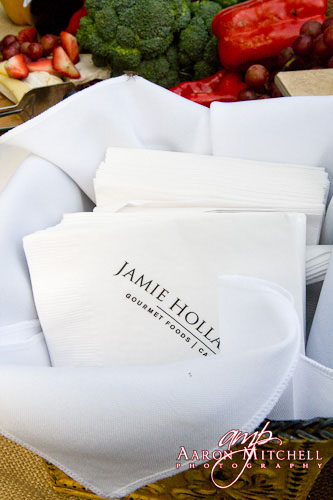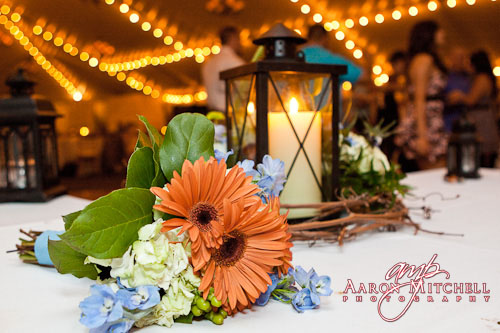 The best approach to a garter we have seen yet- Jeff slid across the dance floor!
And again, please take the time to dance with your photographers! They do so enjoy it!
I had lots of shots of what the kids have been doing lately, but I think I may hold onto them for next time, because this blog has a whole lot of pics in it already. 🙂
I will end with Aidan blowing out the candles on his bug mountain birthday cake –our baby boy is SEVEN years old!! And yet I can still remember so vividly when we just brought him home…  Hold on tight to those babies–they really do grow up so fast.
And you might want to hold on to the last few days of summer as well–those, too are swiftly passing by, and before we know it they'll be gone. Quick- go do something fun and summery!!
Love,
Cheryl and Aaron, and their running over cup of children
COMMENTS
August 19, 2010., 10:28 AM /

August 19, 2010., 2:49 PM /

Excellent entry, guys! I'm finding I'm really enjoying the wedding pictures. Cheryl, you and Aaron both have such a feel for producing great shots. Very classy and artistic. The shot of Aaron in the tree at the Pearl S. Buck wedding is a great precursor to the overhead shot of the bride and groom in repose on the grass (very stylish, I must say). Happy birthday to your son. My own son is 7.5 y/o, soon to turn 8, and its been fun watching him grow over the last nearly 8 years. Cheers!

August 19, 2010., 5:03 PM /

Hi Aaron & Cheryl, I never get tired of looking at your amazing work. This is the second time I looked at these pictures today . . . absolutely beautiful. I love the overhead shot of the bride and groom! You guys are amazing. THANKS for bringing a smile to my face. I can't believe it has already been a year since Jared and Alicia's wedding. I look at their wedding pictures daily. Thanks again! Warmest regards, Kate Kunnmann

August 19, 2010., 8:12 PM /

The picture of Aaron in the tree is hilarious! Love it. Please tell Aiden we said Happy Birthday! I also can't believe he's 7 already... where does the time go?

August 23, 2010., 11:52 AM /

I love that you got a shot of what the photographers have to do to get the great shots. Great pics! =)
Comments are closed.