Fall is here! The air is crisp, the sky is blue, and hopefully it will rain soon so the poor trees can really change color and not just dry up and die like they are in my yard….
We have started to acclimate to our new fall schedule over here. Aidan (who has renamed himself "AJ" at school, much to our surprise and confusion at Back to School night, as we wondered who the heck this AJ kid was that his teacher was telling us about–he sounded nice…but can we hear about our own child?? ) loves school, and after meeting his teacher I can see why–she's really fun!  Aleia, who wanted us to leave the first day of preschool when the parents are supposed to stay, had to be pulled screaming and sobbing from my arms for school yesterday–her teacher literally had to peel her tiny fingers from the frame of the truck to get her out!! It was so gut-wrenching!! Poor melodramatic baby! I should have known it would be a rough day as she laid on the floor that morning moaning, "I am just not UP for school today, Mama…"… Her teacher called minutes later to tell us she was fine and playing happily…
SO other than all of THAT going on around here, we're shooting some weddings and babies! 🙂
Our first is Karyn and Chris, who had planned such a fun wedding–it was held at a family friend's farm in Bucks County, with red-checked table clothes and a whole roasted pig, and games set up all around- horseshoes and bean bag toss, whiffle ball and frisbee…and of course, dancing!  Even their dog got to be there for the day! It was a perfect September day, just warm enough to be pleasant outside during the day, just cool enough once the sun went down for the bonfire and s'mores. Sadly the day was somewhat marred by the horrible injury poor Karyn suffered while making centerpieces for the day–I will refrain from going into too much detail, but the injury kept her from being able to really dance and play. However, you'd never know she was holding back by some of the dance shots of her–especially in her cowgirl boots! I wish I could move my feet like that!! Her dress was awesome, her hair and make up flawless (thank you to our make-up artist Tina and hairdresser Stephanie!) and Chris looked much more handsome than a man in a seersucker suit normally can! The band Jingo Jive kept the party hopping (many encores were demanded) and Stacey from Create the Moment  helped the day to flow smoothly–she was such a pleasure to work with! It was a beautiful night, and a happy ending.
And of course a shot of the happy photographer and wedding coordinator!
Next came Jack! Jack is our new baby friend, he is the son of Mary Ann & Amy–you may recall their maternity session about two months back. This little guy had quite a rough start- he had been diagnosed with a congential heart defect called TGA, which means the two main arteries to his heart were transposed. Amazingly his diagnosis was made in utero, which means they were all ready for his surgery when he needed it, and he was operated on when he was only 7 days old! As you can see in the pictures, he is doing fantastic! Only 4 weeks after his surgery and you'd never even know it! However, Jack was not enjoying his first sitting with us. We managed to get some cute feet, those are his up top, but after that he became increasingly annoyed by the big man with the camera and I am pretty sure that by this last picture he is glaring at us. Once the babies begin glaring we take that as our cue to leave….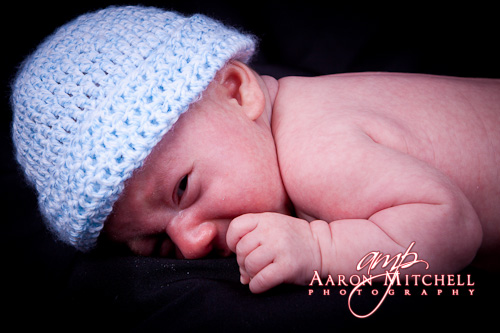 We went back for round two today, and things went much better…and we didn't mind at all having to go back. For one, these things must be done in the baby's own time, and our role is to work around them. And besides that, we love getting to hang out with Amy & Mary Ann! Unfortunately we can't show you any of today's shots, because we just did the shoot and haven't even downloaded the cards yet. 🙁
Our last wedding for this post is Amy & Jason. We had actually met them over a year ago at one of our Open Houses with Open Aire Affairs at Pearl S Buck. They were great- Jason is just your all around nice guy, and totally reminds me of someone from tv but I can not think of who!!! And Amy was wonderful to work with- she and her friends were playing music and singing and dancing all thru the getting ready time, then they filled this cool antique bathtub with balloons –it looked kind of like a Lady Gaga bubble bath…The families and wedding party were lots of fun and so easy to pose, the Highlands historic building and grounds were gorgeous to shoot, and it was yet another beautiful day (despite the ominous grey cloud that glowered over us as we were getting ready).
Coming up next post we'll get to show you Jack's happy pictures, the amazing Senior Prom featuring actual senior citizens,  a Philadelphia wedding, and what is possibly the most gigantic caterpillar you have ever seen! Stay tuned!
Love,
Cheryl & Aaron and their fairly odd children 😉
COMMENTS
September 17, 2010., 2:03 AM /
Comments are closed.