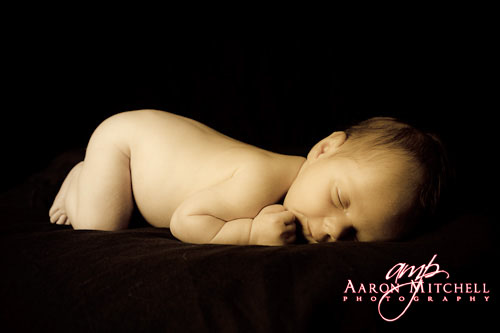 That's right!! We shoot them all and they LIKE it!! 😉  The past two weeks were once again chock filled with photo sessions, and we are having a blast! I am now beginning to think if we were not insanely busy we might be bored…
First I will take you into the secret lives of young professionals. You have all seen them–working, buying coffee, walking by you in pairs or small clusters in Doylestown…but where do they go AFTER work??? That's what you want to know- isn't it? Well now I can tell you!! Tim Lederman, Evan Potash and another person whose name eludes me right  now– have started a whole new group in the Central Bucks Chamber of Commerce, filled with young professionals!! I was SO very excited when Aaron told me Tony Luna from the chamber called to tell us about this– how cool!! We must not be as old as we sometimes feel, if they want us to join this!! YAY!!!
No, no, Lovey said- not to join them, to shoot them.. ..    🙁      
SO here they are- in their secret lair at the Freight House: the chronologically lesser professionals, partaking in their nightly rituals: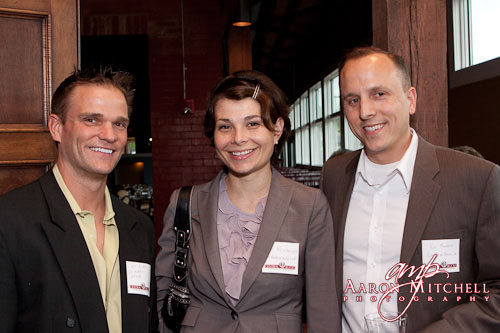 After getting some shots for Amanda, however, we were invited to stay and mingle–dispite our advanced age– and we had SUCH a fun time!! I hope they start holding these meetings all the time!!
After that Lovey had a session for Hatboro Federal and it's president Joseph Tryon. I, myself, dig this "power shot" Aaron took of him:
Then we went to the dogs!! We spent a Saturday at Best Friends Pet Care in WIllow Grove, shooting dogs in the extremely cool artificial park that we set up! Dogs and humans alike enjoyed themselves, and we were so happy that no one soiled the background. One of my favorite pictures here is of the German Shepherd Kiwi, who is 14 in this shot. We all worked hard to get something really special of her because we knew her mom thought this might be one of her last pictures….
Now come the babies!! (yes, this was all just the past two weeks!! Throw in an Open House or two with Open Aire Affairs, a seminar for a Network Now event, plus some chamber committee meetings- add birthday parties, acting class and sleeping- and you have our life in a nutshell! Madness takes it toll, I tell you! It may appear that perhaps I might have had a glass of wine too many at some of the events you see us at, but that's not it– I am just delirious from lack of sleep!! But I digress- back to the babies…)
Colden was a wonderful model! He slept for the whole first half of the session, blissfully unaware of us, the dog, the cat,the lights. Then he woke up just in time for a few family portraits. Tovah and Mike were so nice and easy-going, but definitely with our warped sense of humor- we should hang out with them more!
And our last session is with little miss Olivia!! Perhaps I am biased because she is my great-niece (my other nieces are just okay- – hehehe!) but I have to say this is one adorable tiny person!! And she is TINY–she was only 5 lbs 15 at birth and at almost one month she's still a peanut! Here is her professional photo session debut:
And that pretty much wraps up things around here lately! Aleia has been "working so hard" at her acting classes with Miss Aviva and Lights! Camera! Acting!, while Aidan is just having a grand old time in his. Our garden is doing so well, peas and lettuce are up–it is so exciting to see these plants,  that were once just tiny seeds in my hands, sprouting out of the ground and flourishing! It's almost as fulfilling as giving birth …except  the veggies don't cry and we get to eat them!! 
Here are some of the pictures from around home: Aidan's feild trip, Aleia getting ready for a fancy dress up party, and some pony ride fun at "A" Day at DelVal college, and a hot air balloon that almost landed in our yard!!!
We are counting down the days to our annual trip to the Outer Banks with the Kelling and Haines families! We made a big calendar for the fridge, to X off each day until the BEACH! Coincidentally, we found out that Donhan goes back to China that day too… 
We will have to plan a going away dinner for him somewhere in between all the weddings…
Next up we will be attending Healthlink Medical Center's Annual Volunteer Appreciation gala at Rosebank Winery! We thought Jessie Marushak invited us to thank us for doing an event for them, but she really just lured us there with the promise of cheese and wine so we would shoot more pictures for her… 😉
And then two more family sessions this Saturday!! THEN– the moment you have been waiting for– the Special Mother's Day edition of our blog, where we announce the winner of our Inner Beauty Contest!! We had so many responses this year- you people are not making this easy for us!!
Have a wonderfully warm spring weekend! Oh- and by the way- have you let your child play outside today?? Children are like plants, you know- they need sunshine to grow!!  Go roll down a grassy hill with them!  The No Child Left Behind, Bucks County Coalition (
www.ncli-bcc.org ) is trying to teach parents how important unstructured outside play time is for kids of all ages- as you can see from our normal family activities- we highly agree!!
Love, Cheryl, Aaron and all our minions
COMMENTS
May 6, 2010., 1:15 PM /

January 17, 2011., 3:52 PM /

Most of the times i visit a blog I notice that most blogs are amateurish. On the contrary,I could honestly say that you writting is decent and your website solid.
Comments are closed.