Oh my, oh my!! I don't know if the blog will even be able to hold all the things I have to tell about this week!! The number of photos alone, without the stories behind them, could take far more than a coffee break's worth of time! And while a picture may say a thousand words, you know I just can't control my need to add a few of my own! 😉
So I will start from the beginning, and you try to keep up- if you need to jump ahead a bit that's okay- just make sure you come back and read it all! You won't want to miss any of this!
First I would like to say that my niece's new baby,  our great-niece Olivia, is home and doing great! Thank you for all of your good wishes. Here she is in the arms of her very proud big cousin Aidan, who insisted I put the camera away because the flash was making her wince.
Our engagement session with Lauren and Ian went so well- the weather was perfect, the park was beautiful, and every setting just worked out so well! We had a great session with them– I had to limit myself to only put up these few shots!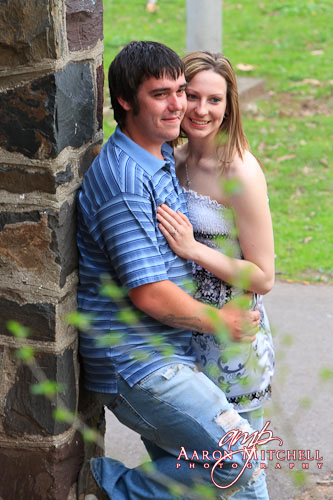 And then our First Wedding Couple of the Season!! Oh my gosh- I cannot tell you how much fun Aaron and I had at Jeanine and Everald's wedding!! Talk about a great way to kick off the season! Everyone was on the dance floor all night– even us occasionally! 😉 SUCH a fun crowd, a great group of people- I want to hang out with them all again!!  Now, I tried- really tried- to again limit the pictures I put up for this, but I love them so much I want to share them all! When Aaron sees how many I put up he will yell- but that's okay! Enjoy the party!
The day after the wedding we went to hang out with Julie Smith of Open Spark, and shoot her baby! Jenna is such an adorable little girl, blonde hair and beautiful blue eyes–the hard part was keeping up with her. Although the glaring sunshine wasn't working nicely with us that afternoon, taking it all inside and playing with the ball ended up being way more fun anyway!
And THEN …later that week we did a shoot for Sherri Daugherty, owner of Angel Hearts Boutique in Newtown. This was probably the most fun commercial shoot we have done yet– creating a scene for her "not off the rack" clothes to hang out in. Tyler Park provided the perfect spot for us, and a couple of fishermen even offered to pose with the very cool and fashionable hanger ladies.
Whew! Almost done! But oh wait! I want to mention our new people! We have help now! (…we need help…) I am so happy to announce that Nickey Hollenback of Personal Touch Concierge Service has very kindly agreed to be our friend, and assist us with all of the things we want to do but just can't. YAY! So you may get an email or phone call from her sometimes instead of me- but that's okay. She is just as fun and crazy as we are, and that's why we picked her!
And!! There's more! We have a new make-up artist in our realm! I am also excited to announce that Tina Collins of Make Me Glam is our new Beauty Enhancement Coordinator! (that means she puts make up on us. Well, no, not on Us, on our brides…) She is fantastic and I met her at a Network Now event at Salon Rage– I was so happy with the job she did with my make up, and Aaron had been wanting to team up with a make up artist for awhile and it all fell together just as planned! What we both love about her is that she isn't into over doing it or making people look unnatural, just as we aren't into overdoing post production on our shots. We all like to keep it real, man!
Hey-there are less than ten days left to nominate someone for the Inner Beauty Contest! Just send us an email describing why you feel the person you choose displays a beauty that comes from within, and makes the world a better place for just knowing them. They will win a free session with us and $500 worth of products, and you get a free session just for nominating them!
And that wraps up our week in the studio! Now I must fill you in on some on the amusing happenings going on around home too. It has been awhile since I have told any good stories about our exchange student Donghan, mostly because the poor guy spends most of his time in our basement. (it's a nice refinished basement, so it's not nearly as cruel as it sounds.) He had recently been told of the family who is going to host him next year, and he wanted to meet them, so they asked him to dinner. It was all arranged, and off went Lovey to drive him to dinner. This new family lived much closer to the school than we do, which meant Donghan could even walk there if he wanted, as opposed to the two bus rides he has to take from our house to get to school. But as they drove Aaron realized they were going no where near Lansdale. They seemed to be headed to Jamison, PA. Which is not closer to Lansdale Catholic, if anything it is farther than we are! But, that was the address Donghan gave him. So, although confused, Aaron went on. More confusion ensued when they knocked on the door, to be greeted by a family that had no idea who Donghan was, did not plan on hosting  him next year, and had no dinner for him.
In the meantime the actual host family had called me wondering where Donghan and Aaron were. So, Aaron called them from the road, figured out that the family was indeed actually in Lansdale, and headed back towards their house. A mere two and a half hours after they had left our house, the appropriate family was reached and Aaron left him there for dinner.
And so ends another week in Loveyland!
Thanks for visiting!
Cheryl 🙂
COMMENTS
April 22, 2010., 9:23 AM /

April 22, 2010., 10:02 AM /

Hey Courtney!! I can't wait to tell you about her! I am sending out an intro email to you this week (which I guess will be by tomorrow, huh?) ;) And then Tina will call you and get in touch! You will love her! Thanks for being my favorite commenter on here! :) Cheryl

April 22, 2010., 6:46 PM /

Oooh I love the engagement shot with the couple under the bridge! Also I am loving our maternity shots and showing them off to everyone! Thanks again.

April 22, 2010., 7:49 PM /

Thanks Joey!! I am so glad you like them!! Didn't that baby come out yet??;) We want to meet him!

May 2, 2010., 5:53 PM /

Found your blog on MBC. I'm following you now and would love it if you would follow me too:http://bridget3420.blogspot.com http://freebies4meandu.blogspot.com

May 3, 2010., 3:07 AM /

Found your blog on MBC. I'm following your blog. Please follow back at: http://beonefineday.blogspot.com/ http://healthythaifoodbythebennett.blogspot.com/ Nan.
Comments are closed.