Happy Summertime! The summer solstice may not be here yet, but someone forgot to tell Mother Nature- it's HOT! I like it fairly hot- I like to be able to walk through a summer evening, listening to crickets chirp, bare arms swinging as the warm air floats over my skin. I do not, however, like it so hot that I keel head first into the weeds from heat exhaustion… I'll still take it over cold & rainy any day, though.
Excessive heat aside, we have been immersed in happy events this past two weeks. We have preschool and High school graduations, our first wedding of the season, dance studio pictures, head shots, behind the scenes- so many things- so many pictures! I may just let most of the pictures speak for themselves- that should take up the thousand words I usually write. 😉
We'll start with a small selection of dancers from Buckingham Dance Studio. This was our second year working with Miss Donna, Miss Nikki and Miss Shannon, and as usual it was a fun and hectic day! The almost 200 girls' photos have all been edited, but not yet printed and packaged, incase you are wondering why you can see them here but haven't gotten any yet. They're coming! And a BIG thank you to our special helpers that day–Jessie & Aviva- we could not have done it without you!!
Miss Nikki posing the tiny dancers!
Speaking of people named Nikki- here's another one! I as only able to edit and put up one of Nikki and Tony's engagement photos with David Jay Jewelers from last post, so I wanted to show you a few more.
And then we have Aleia. Her last day of preschool was such a fun filled happy day- she is quite the little social butterfly, and she loved all of her teachers and made some good friends.
Her "very best friend Mason" .
Now- the moment you have all been eagerly awaiting- the Wedding!! Dani and Matt made such a gorgeous couple, and the celebration was especially fun for Aaron and I because we had done her brother's wedding three years ago, and got to see all of the family again. The ceremony was at a beautiful Brownback United Church, and then we went to Valley Forge park for bridal party photos, before ending up at the Waterford Ballroom at the Radisson Valley Forge for the reception. It was a perfect late spring day, and the bride and the setting could not have been more beautiful.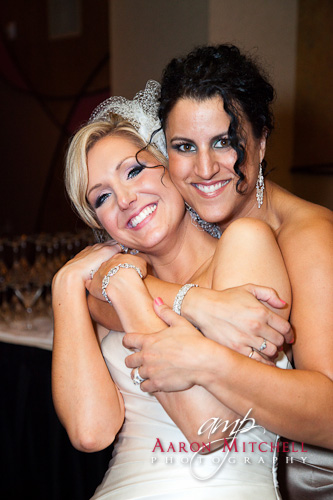 And a behind the scenes shot of me checking on Lovey's location. Not quite sure what that look on my face is, but wow my arm looks nice! 😉 Yay for yoga!
Now for some behind the scenes shots of last weeks Open Houses at the Pearl S Buck, by Open Aire Affairs! Even if you aren't planning a wedding, we all have so much fun at these events, you should just stop by and hang out!
Here's Lisa setting up:
Gorgeous invitations by Lori at Paravano Printing– she just made Aleia's birthday invitation too!!
LARRY! 🙂 hehehe
Our buddy James at DISH
Kim & Kate refused to get in any pictures, but perhaps if you look verrry closely you can see their reflections in the Jamie Hollander bottles….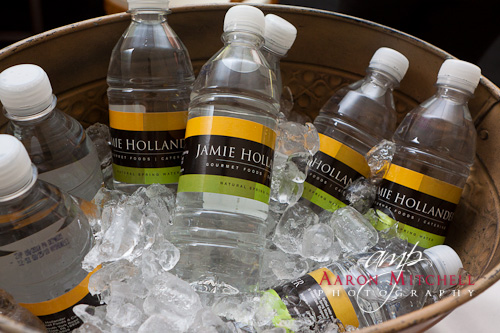 Philly Event Bob!! AND you can see him live at Brown Bag it with the Arts, too!!  July 20- we'll be there!
Allure West Studios – that's right, we can show you other photographers, we all get along!
Maison Blanc- with the biggest cupcakes ever!
And I somehow totally missed getting shots of Casual Candids and Feastivites- I'm sorry Ashleigh! Thanks for the goat cheese, though! 🙂
Next we have more heads to share! This is Sherry Wentz, art director. She was wanted a more updated head shot to put up on Linked in, to replace her high school graduation photo… 😉
And due to the high demand from the last blog, here are more shots from the ParleeStumpf session. …Don't hate them because they're beautiful….
Now, that's all you're going to get of them! So don't ask for anymore! 🙂
And last but not least, yesterday our exchange student from last year, Donghan, graduated from high school! It's hard to believe that it was two years ago that he first came to the US. It was quite the experience for our family, and Aidan still refers to him as his big brother. 🙂  Now he's headed home to China for the summer, and going to NYU in London in the fall. Good luck Donnie!!
And I am pretty sure that's all the happiness we can show you in one blog! 🙂
AND don't forget- start sending in your entries for our Inner Beauty Contest now! I know some of you have already mentioned knowing someone you wanted to nominate!  Just send us an email with Inner Beauty in the subject, and tell us about the person you feel displays true inner beauty;
someone whose mere presence makes everyone's day brighter, whose optimism endures despite whatever obstacles life may throw them, the type of person who you feel is truly trying to make the world a better place. And preferably someone who would love and appreciate a free photo session! I'll share the winning entry in a special July 4th blog.
I am off to sink into a bathtub full of ice cubes now…with a nice cool drink. Ahhhhhh…..
Happy hot Thursday!
Love,
Cheryl and Aaron, and their frolicking water nymphs.
COMMENTS
June 9, 2011., 8:58 AM /

June 9, 2011., 10:07 AM /

Beautiful photos guys. You're awesome. Cheryl, the look you have in the photo is very "Stealth" Jim

June 9, 2011., 5:28 PM /

Thanks for the blog and the beautiful pictures! She's such a gorgeous bride and your arms look amazing!

June 9, 2011., 11:44 PM /

Pictures from the recital are gorgeous; so colorful and sharp. Can't wait to get Ava's back. I thought maybe I'd see one here. I know she doesn't smile naturally for posed pictures though.
Comments are closed.