Welcome to the dog days of Summer!! ….If only we had dog pictures to share with you, it would be just perfect. Alas, we do not. We have just about Everything else, however!!  But wait- I must first make an announcement! Today, Thursday July 14, is the 9th Anniversary of the day I married the love of my life, the most wonderful husband in the world, and a man so good in general that many people just call him "Lovey". Happy Anniversary, Lovey! Thank you for loving me. 🙂 We're a good team!
I am going to just leap in and go in order, because there is such a variety of sessions for this week's blog that I don't know if I could possibly even try make them flow in an artistically cohesive manner.
We begin with bellies. Which is absolutely appropriate, as that is where we all begin. Well, not in bellies, technically, but we'll forego throwing around terms like uterus for today. (Oops. I threw it. Darn!) Anyway, here are some maternity session portraits we took at the office of Dr. Heidi Benscik, of Willow Wellness Chiropractic Care, who happens to specialize in maternity and infants! These are some of her current clients, and since they were all at about the same stages of pregnancy, she thought it would be great to get pictures of them.
Dr. Heidi surrounded by bellies.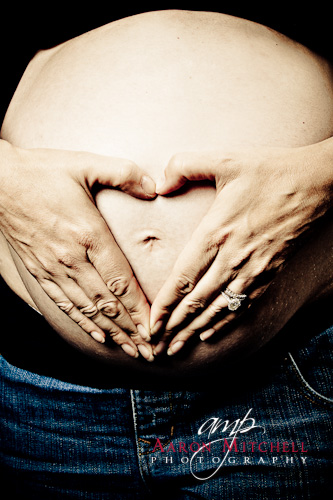 And from bellies such as those, we bring forth entire families! (yes, I am determined to try and make these sessions flow one from the other, just you wait!) Here is the Dorner family that we had the pleasure of capturing in Lenape Park in Perkasie, which is the hometown of the four boys in the family. This was fun because the entire family had gathered from as far away as Hawaii and California to celebrate the graduation of two of the kids, as well as the induction of one into West Point. Here's just a few from their session:
I am not sure Mom even realized they were doing the Cap't Morgan behind her…
Now, once you have a family, it's always a good idea to have a will made up! Yes, that's right- next up are images from our head shot session with lawyers!! 🙂 Now, in general, of course, lawyers will lean toward a head shot that is rather reserved and professional, or what Aaron and I refer to as corporatey. However, when you hire us you are obviously looking for more than just corporatey!! So here are some images from Duffy North, Wilson Thomas and Nicholson, a law firm in Horsham. I will narrate the subtle differences in each…
Here is Laura deciding just how she can help you. See how hard she's thinking? That's what you want in a lawyer! (Okay, really this is one of the outakes, I was talking to her while Aaron was shooting)
But here she is again, probably at this point trying not to laugh, and succeeding in making her head shot look pleasing and relaxed.
Here we have the traditional corporate head shot.
But he wants to smile…
AHA! Now here is a happy man that I would love to do work with!
This is an image of a man who wants to help you. See the slight angle of his body towards the camera? See the inquisitive and upraised eyebrows? Plus he just has a great face for photographing.
Here is Doug looking wise. It borders on corporatey, yes, but those eyebrows have just enough expression in them to make it more interesting.
And here he is in a combination of the two! He is both wise and eager to be of help!
Here are the women behind the scenes, whom you can clearly see from their photos are friendly, helpful and professional: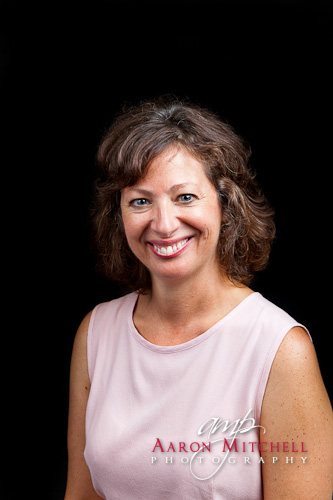 Have you ever tried to read so much into a head shot before?? Oh, but you should, because this is often the first impression people will get of you, and the subtle difference in your posture and expression will subconsciously impact the way people respond to you. …Not to get too deep or anything…  😉
I do not think there is anyway I can segue from the lawyers into the next session. BUT! Perhaps I can work instead with the subconscious way we respond to people… Well! There is no way you can meet Mrs. Connelly and NOT respond in a positive way to her, and be wrapped up in her infectious happy energy!  I have known her and her family for oh my gosh, almost 20 years now! I actually refer to them all as my "other" in laws. Aaron and I were invited to capture Mr. and Mrs. Connelly's 50th Anniversary party, and what a fun time it was, as is ANY time spent with the Connelly Clan!
Here are the Four Ewadinger Sisters. They are obviously reserved and unhappy people…
Mr. & Mrs. Connelly!
Amy & Dann- two of our closest friends who have just been dying to be in the blog more. Now– one of you two had better leave a comment, because you are gonna be in this blog a bunch of times! 😉
The Family
The party was held at the Mercer Museum, in the Elkins Gallery, which was just the perfect place, cozy and elegant. Here's Dann and Amy again, with our good friend Rob.
Mrs. Connelly singing with her former troupe the Copper Pennies. Their arrival was a big surprise for her!
Dann's cousin Shawn with his wife Nicole. I call him my favorite hairy cousin.
Then Lovey wanted to get a picture of the three of us.
SO we turned around.
Then we added spouses.
Then bedlam ensued as the brothers and sister began leaping into the shot! (that's right Chris, the only reference to you in all of these is as "and sister"!) 😉
That was a lot of Connelly's for one blog, but hey- I love them all- and when else will I have them all in here?? 🙂
I cannot think of one way to flow from their party into this engagement session though, so here it is- Engagement Session!! Wheeee! Here are Katie and Asa, who are a wonderful combination of the sweetest and most ebullient. (That's right- ebullient! I ran thru my head for good words to describe Asa and that one fits perfectly!) Asa wanted a covered bridge in their photos, so we took them to Lenape Park too, which conveniently houses a covered bridge that does not have cars driving through it. Unfortunately it is also not over water, which was disappointing to him. But it still looks cool! I am only put a select few up as a sneak preview, since they haven't seen them yet:
Katie-
Asa
Katie & Asa!
And we found him a bridge that is over water!
And our  last image is a little more risque than our norm- we have delved into the world of Boudoir Photography! They're remarkably similar artistically to maternity sessions, just with the addition of corsets and garters. …And I imagine once the recipient receives them, the likelihood of an upcoming maternity session increases! 😉
And we save the very best for last- Aleia Renee, the cutest, sweetest, huggiest little girl in the world, turned 4 this past Sunday! She had a polka dotted party theme, which was so much fun to do- we covered the outside of the house in polka dots, made polka dotted cake & cupcakes,and of course, she dressed in- um- polka dots!! 🙂
Hope everyone is having a wonderful and sun drenched summertime!
Love, Cheryl, Aaron and the family they have sprung forth
COMMENTS
July 13, 2011., 11:48 PM /

July 14, 2011., 8:38 AM /

yay! happy blog and happy anniversary!! the connelly's all love you too!!!

July 14, 2011., 8:42 AM /

YEAH!!!! Happy Anniversary and Happy Birthday Aleia!!!

July 14, 2011., 10:02 AM /

Happy Anniversary!!!! and happy birthday to the pola dotted huggy girl :)

July 14, 2011., 9:30 AM /

Happy anniversary to you two crazy kids!! Pics of Asa and Katie look fantastic:)

July 14, 2011., 10:47 AM /

I loved the party pictures! Looks like a good polka dotted birthday! Lori

July 14, 2011., 12:10 PM /

Happy anniversary to one of the cutest couples I know! LeLe's birthday pictures are ADORABLE! Awesome work, as always :)

July 14, 2011., 3:59 PM /

HAPPY ANNIVERSARY!!! Love the wedding video, looks like you kids had a blast that day! And in Lei Lei's party photos, I can just picture her saying "oh... my... gosh... look at this" with every present she opened. Adorable :-)

July 14, 2011., 4:24 PM /

You have captured the joy and fun of our anniversary party! I say you can never have too many pictures of the Connelly clan! Thank you, thank you for capturing the essence of that amazing day! Love, JoAnn Connelly

July 14, 2011., 5:00 PM /

What an awesome video of your wedding. Happy Anniversary!!! Great time seeing you at the Connelly Bash.

July 15, 2011., 12:20 PM /

Cheryl - is that you in the Boudoir session?

July 15, 2011., 6:33 PM /

Oh No how could I miss your anniversary!! I was out of town not that that is a good excuse but it is an excuse. Happy Anniversary!! a day late to my favorite sister and brother and law. The wedding video made me cry I haven't seen it in so long. I love you guys!

July 20, 2011., 5:42 AM /

Oh Wow- thank you everyone for all the Anniversary and Birthday wishes!! :) We feel so loved!! BL- don't worry- I don't even remember when your anniversary is! ;) Laurie- hahaha!! YES! That's ME! The camera added about 3 feet of length to my legs!
Comments are closed.