Hey there everyone!! It's dark, dreary and pouring rain as I write this, and my son's highly anticipated First Game of his First season ever playing baseball has been cancelled. Many things have gotten cancelled this week, and I feared becoming dreary myself as a result. BUT!! I just read something today referring to attitudes, it said It is easy to be heavy, hard to be light. I don't know why, but that just struck a chord in me. So I am not going to take the easy road of being all heavy and down- I will puff myself up with lightness and float cheerily above it all, attempting to spread sunshine and happiness to all around me! (um…and did I mention I am taking cold medicine too?? 😉
As I float about I will happily fill you in on some of the latest happenings in and around the studio!
Let's go back, let's go way, way back to Wednesday March 30, to the Women's Business Forum's Ideas Expo! Well, truly, I cannot go back to it because I was never actually there this year. Aaron was. He is not a woman but he has dressed as one for Halloween, and since I couldn't make it, he begrudgingly threw himself into the chore of having to spend the day surrounded by hundreds of intelligent women. Actually, now that I think of it, I am not sure he begrudged at all, I think he eagerly volunteered… He had a good time as always, here are a few shots from the event:
Kyra McGrath, Executive Vice President & COO of WHYY
WBF women!
Bill Schutt, founder & chairman of MATCOR
More happy women!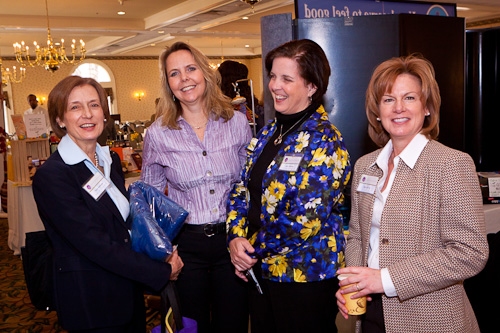 Chanin Milnazik and Lisa Beth Weber, modeling the cozy and stylish Wish blankets
Pam Carroll, president of WBF, Bill Shutt and Dana Beadke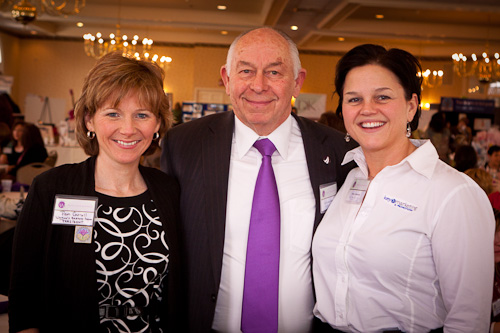 Cool shot of Arbonne
Two wild and crazy gals!! Aviva Meyrowitz and Debbie Goetz
And then we shot another masseuse!! These masseuses (masseusi?) are popping up everywhere, and Aaron and I are thrilled to be given the opportunity to take their pictures, because then of course we must receive a massage from them! Kathy Stahl of Guiding Hands Massage came by for a few head shots, and of course- it was STILL RAINING! Of course that doesnt affect the in studio shots,but we were hoping for some outdoor ones as well. Fortunately our porch is covered enough to keep us dry, yet open enough to look deceptively as if we were all outside! SO it all worked-yay!
Aaron attended and shot a Link at Lunch held by the Central Bucks Chamber of Commerce at Chambers 19. Once again, I can only wonder what really occurs at these events–I have no idea how on earth he managed to get into one of these pictures…either his speed and photography skills are truly phenomenal, or he actually let someone else hold the camera–which we rarely do. Those buggers are Heavy, and if someone accidentally should drop it, we'd be totally….lost.
Here they are, Men of the Chamber! (there were women there too but I felt we needed to see some men right now!)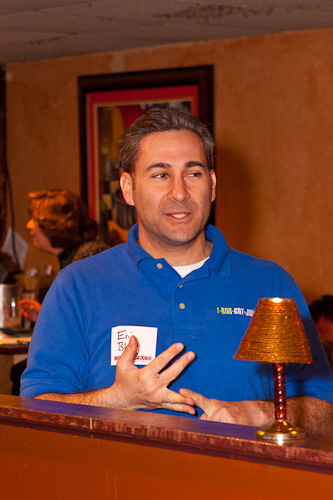 But I must say the biggest event of our past weeks was Aidan's introduction to Little League!! These little guys are sooo stinkin' cute out there on the field!! This is all new to us, (and of course we are those parents who bring a giant camera to every practice) and we LOVE it!! The boys are adorable to watch, we're all outside getting some fresh air and sunshine, and Aleia, who makes a new best friend everywhere she goes, is happy to play with all the other little sisters of the boys playing. AND we get to hang out with our friends too!! So, we now love baseball!
He looks like a tiny version of his Daddy here! (this one is not actually ours, by the way)
This one, sleeping, is ours… 😉
Coach Bob is GREAT!!
Already we get 'the look'.
Those Parlees are always jumping into our pictures… 😉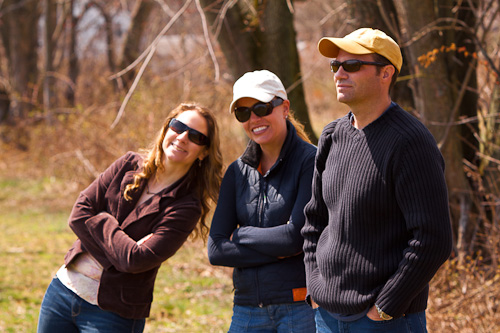 Seriously–aren't they adorable??
And I think we will wrap it up there for today! My cold medicine seems to be wearing off…I'm getting sleepy and don't feel quite as floaty any more… 😉
Lots of fun things coming up- lots of events we'll be attending, some we'll be shooting, some we'll be both attending and shooting in that crazy way we have! And weddings are just around the corner- I know some of you are dying to see some fun wedding pictures again!
Happy Thursday Everyone!
Love,
Cheryl, Aaron, Aidan and Aleia
COMMENTS
April 14, 2011., 9:13 AM /

April 14, 2011., 9:25 AM /

Inspiring pictures! Thanks for sharing!

April 14, 2011., 9:38 AM /

LOVE the pictures of the boys! They are quite the little sluggers. We LOVE hanging out with you guys at baseball! See ya at the game.

April 14, 2011., 5:15 PM /

I don't think Aidan was sleeping, I think he was concentrating on where he was going to hit the ball next!!

April 14, 2011., 5:22 PM /

Great shots, makes me want to play ball. Yea for the sunshine. Know what ya mean about Link at Lunch, such a mystery.

April 15, 2011., 11:39 AM /

LOVE the picture of Aidan sleeping on the field. :) :) :) It deserves 3 smileys!
Comments are closed.