I had written a very nice, very long blog for today- one that, between editing pictures, verifying facts and adding the links has taken me from 11am until 4pm (Wednesday). At approximately 4:05 PM I put the computer down to meet the bus. When I came back, Everything I had done all day WAS GONE. Ironically, the original blog was about being overwhelmed with the amount of work and things to do! Now, as I bang my head repeatedly upon any hard surface I can find, I will attempt to rewrite the entire thing. While I cook dinner and put the kids to bed. I can assure you that what you are about to read will not be nearly as eloquent or informative as what I had already written. It's probably going to be even a little bitter, I apologize in advance!!
I am just going to get right to the pictures and not even rewrite the part about how that feeling of being overwhelmed with all that we need to do each day can be eased with a really good massage, friends to laugh with, and some sunshine and blue skies. That was the gist of it. I take it all back now. Just look at some pictures!
These are head shots of Sujatha Nadimpalli DMD, of New Britain Dental Center:
We took this shot for ParleeStumpf, of Hatboro Federal's President Joe Tryon and VP Connie Wood presenting a check to Animal Lifeline. Okay, this one is just too good a story, I need to elaborate.
Hatboro Federal has a program called Helping Hands, where they have their customers vote on their favorite charity each month, and the bank then gives that nonprofit a $500 donation. Joe and Connie are presenting Laurie Frederick, executive director, and Denise Bash, founder, of Animal Lifeline with the check while WIllie the store cat looks on. After talking to Joe at the shoot, I could bet that this was not his first time helping out a shelter- he told us he has 5 dogs, 3 cats, and did have 10 birds but is now down to just one. He's not only a really nice, smiley guy, he's an animal lover! Everyone on this shoot was so wonderful- we learned from Laurie and Denise all that Animal Lifeline does- from the thrift store, to educating kids to become vets, to relocating and transporting animals from disasters like Katrina and the tornadoes in Alabama, as well as rescuing local animals- these guys do ALOT! Connie and I also checked out the store and shopped a little, since we were there…:) And all was overseen by Willie.
.
The next day we did a Senior Portrait session for Sherri Daugherty. We shoot commercial work for her store Angel Hearts boutique in Newtown, and she asked us if we would come and take her daughter Tara's senior portraits the day she was having the trial run of her prom hair-do done. We were originally going to get pictures of Tara with her horse too, which we were very excited about, but he was having a rough day so we'll need to do those another time. Tara was an incredibly poised, happy and easy going model- I can only hope our own kids will be that sweet and accommodating when they're 17! I am only allowed to show you a few of the many beautiful shots, because they haven't seen these themselves yet: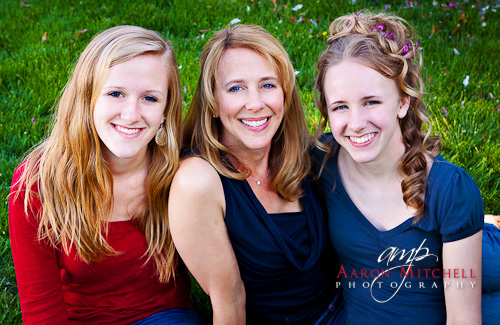 I am not limited, however, on the number of shots I can show you of the coolest dog ever! Here is Bono, Sherri's Great Dane, who has come on other shoots with her so we're old friends. We hung out with him while Tara changed outfits. He is just ridiculously HUGE- I love him!
It's not a real bunny.
Me playing with him- he could totally rip my arm out at the socket, yet plays so gently!
The next day we had a family portrait session at the beautiful Pearl S Buck Estate. Melanie Boyd of Wellness Naturally (who had given me the best stress relieving massage just yesterday- I think I need another one now…) wanted fun, outdoor family portraits. Her daughter was so excited about her photo shoot that she wrote up a plan for her outfit changes and gave them to me and Aaron! 🙂 It was great! Once again Lovey wants me to show you only a tiny sneak preview, so we don't ruin the effect when they have their presentation this weekend:
My favorite:
Lovey likes this one better:
NEXT we shot about 25 children's head shots for the lovely and talented Miss Aviva of Lights! Camera! Acting!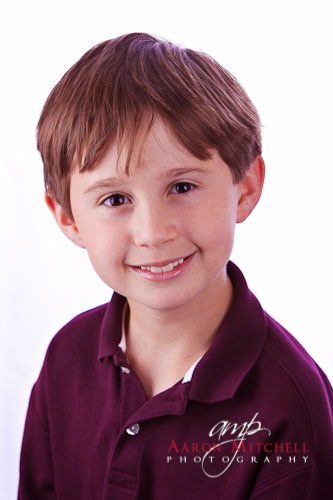 This adorable brother & sister actually asked us to get one of them together!
And that's all for now! I have some great shots of Aidan & Aleia (And Daddy!) running in his school's Race for Education, and Mother's Day silliness, and the amazing catch made by Aidan in last week's game- but they'll have to wait for next week's blog- I need to go feed my children! 🙂
Love,
Cheryl the Frazzled, Aaron the Lion-hearted, Aidan the Impish and Aleia the Adorable
COMMENTS
May 12, 2011., 9:23 AM /

May 12, 2011., 10:52 AM /

LOL... I HATE when that happens. You seem to have made it through none the worse for wear though. And the blog was still quite humorous, potentially more so, than normal. I am particularly fond of the mother-daughter picture in this blog. And of course, Bono. Hope that we will be seeing you soon!!!

May 12, 2011., 10:41 AM /

Cheryl, I definitely would have banged my head against the wall! I'm so sorry you lost all of your work, but good save! I still enjoyed the blog:) Love from your overwhelmed sister over here!

May 12, 2011., 11:48 AM /

Love love the animal shots. The picture of the great dane with the toy was awesome! So happy to hear about what Animal Lifeline and Hatboro Federal are doing- we are huge animal rescue advocates!
Comments are closed.