Someone asked me recently if I could meet with her over a cup of coffee, and explain how I manage being a business owner, a wife and, most importantly, a mom, without going insane. I said I am so sorry, I could not possibly do that, because you see, I AM insane! And indeed, any of us who are doing this must be nuts. If we weren't to start with, we will be by the end…;)
But I have some advantages- I love what I do, that helps! I am also under the pleasant illusion that I'm good at it, that helps too. My support system is immense and wonderful- the support and knowledge given me and Aaron from friends and family gets us through each day, when some days you really begin to wonder if it truly is worth it. Using an online calendar that is constantly consulted before the smallest of things is planned is vital- and actually scheduling Everything- from workouts, school events, baseball games, nights out- if you don't put the fun stuff on the calendar you may forget to make time for it, and you need to make time for it!! Not that any of this makes me less crazy- I worry constantly that I have become a terrible and neglectful mommy, or that I am forgetting some very important deadline, or that I will never reduce the giant pile of laundry looming ever so mountainously.  And, you can ask Lovey, it varies week by week, because I am apparently only capable of doing one thing well at a time. But together we make it work! And I think overall the children are pretty happy, healthy and well-adjusted, the work seems to being going smoothly, and well, we just won't discuss the laundry situation…
Step into my little world now and see what has been happening! We'll start with the coolest, most fun headshots we have done yet. I was forced to reign myself in from showing you even more of these, because I just loved how they turned out!! They are for the Doylestown marketing and ad agency ParleeStumpf,  of whom I'm sure if you read this blog on any regular basis you are getting tired of hearing about. But now you can not only read about them, you can see them!! (And hey, you too could be mentioned this often if you asked us to shoot as many things as they do! 😉
So here's the Parlee:
And here's the Stumpf:
And here's a shot of each of them looking ultra cool. Todd is going for that "I'm only slightly amused by you people" look,
And Mike went all gangsta on us! I love it!
And here are just a few of their minions, I wanted to put everyone's head shot up but I was told people reading this would not be interested in seeing all of them. I bet they're wrong. Tell me if you want to see more!! 😉 Here's Jackie: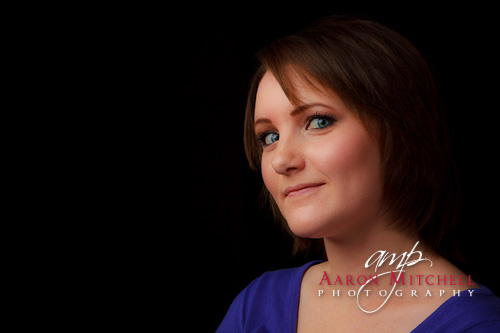 And Dan:
And one of Todd looking like he does work:
And some fun shots we took just because we could:
The next day Aaron took some corporate group and head shots of everyone at Duffy North Wilson Thomas and Nicholson LLP, in Hatboro, and of this session I have sadly no fun stories to tell because I was on the First Grade field trip. But I can see that they look very lawyer-y! So that's good…
Then came the cake! Doug of Doug's Cakes stopped by with his wonderful chocolate amaretto cake for us to photograph on his way to the Taste of the World event at the Pearl S Buck. …Fortunately we followed him there and got to eat some later…  It was a delicious event to attend. All of our favorite catering friends were there, plus lots of new ones, and the most exciting part was getting to hear Mike Ivankovich auctioneer!! He was so good, and got everyone so excited to bid on things, that I kept wanting to fling my paddle up and bid on everything too! I wasn't even allowed to talk because I wave my arms around when I speak and Lovey was afraid I'd accidentally bid! 😉
And speaking of the Pearl S Buck estate, here are some pictures from there! We took Jackie & Arnold's engagement portraits on the grounds, which are just beautiful year round. And we were beyond happy that the skies decided to stop raining for their session, if only briefly. Here's a little sneak preview, because once again, they themselves have not seen any yet. And get ready to see a lot more of them, we'll be doing their wedding in less than a month!
And last night we had one of our mini-engagement sessions at David Jay Jewelers, with Nikki and Tony. Since we shot it less than 24 hours ago, I have not yet had time to go though and edit them. But, I promised Nikki I would pick out just one so she could see it! So here's one:
They were so cute and fun to work with, and as of today they have been engaged 31 days! Congrats guys! 🙂
There are all of our Work ducks for the past week or so. Next up are some Home ducks! We'll go way back first, here is my Mother's Day portrait with Aidan:
There's more, but they don't get any better. 😉
Here's Aaron and the kids running in the school's Race for Education, I have no idea what kind of face Aidan is making in this one:
Lei- Lei took the race very seriously:
Aidan did all he could not to run it himself:
Good thing he has such a great Daddy! They earned lots of money for the school, I think it was 19 laps! Thank you so much to all of our friends and family who sponsored him.
Next Aaron managed to capture the incredible catch at the baseball game!
And last but far from least, we have our little star Aleia. She performed Twinkle Twinkle Little Star with her classmates from Miss Aviva's Lights, Camera, Acting class. It was way too cute. I actually kind of like how the heads are in the way of Aaron getting a clear shot of her, too. It's sort of a Mystery Science Theater look!
She's waving to all her friends, not a terribly shy child this one! 😉
And that will wrap up this week's rows of ducks! Wait until you see the next blog- we have dance portraits, our first wedding of the season- woo hoo!- and oh os much more! 🙂
Oh wait, I almost forgot our Inner Beauty Contest! In a beauty contest like no other, Aaron and I are asking you to write in a nomination for someone whom you feel truly displays inner beauty- someone whose mere presence makes everyone's day brighter, whose optimism endures despite whatever obstacles life may throw them–the type of person who you feel is truly trying to make the world a better place. And preferably someone who would love and appreciate a photo session! Nominations will be accepted via email starting June 1, and the winner will be announced in a special 4th of July blog on the Aaron Mitchell Photography website. The winner will receive a free portrait session and up to $500 in portrait products!
Happy Thursday!
Love, Cheryl (for whom any semblance of sanity is purely illusionary), Aaron, (practically perfect in every way) and Aidan and Aleia (the small forces actually ruling our home)
COMMENTS
May 26, 2011., 9:21 AM /

May 26, 2011., 9:28 AM /

Thanks Courtney! :) I am going to run out of things to call them soon, I think... Ah HA! I KNEW I should have put up more ParleeStumpfs! Thank you for agreeing! Happy almost Weekend!

May 26, 2011., 8:56 AM /

Love the blog, as usual. :)

May 26, 2011., 9:28 AM /

Thank you Heidi! :)

May 26, 2011., 9:40 AM /

Great blog Cheryl! Miss seeing you!!!!

May 26, 2011., 12:09 PM /

I really do enjoy reading this blog! You guys are awesome:-)

May 26, 2011., 1:03 PM /

Please...please...please...remind us about your upcoming contest. I have someone to nominate!

May 26, 2011., 1:46 PM /

Loved the blog(as usual). The ParleeStumpf head shots were really good - the body shot of Todd is hot! The cake made me hungry - YUM. I liked the engagement shots. The ones of the Race for Education were cute. The Great Catch" was really good and of corse our little "Star" ~ precious. The Mothers Day one was cute. You really do a great job writing the blogs:)

May 26, 2011., 1:47 PM /

Love ya!
Comments are closed.