Oh my goodness, I have edited this week's photos to just my favorites- and there are still SO MANY!! We were just at such gorgeous locations with such beautiful people, I am sorry- you must see them all! 🙂
Again, I will reiterate how cool it is that we always get to work with such beautiful, happy people–and you've noticed, of course, that happy people are beautiful! You will also note that as I wrote this, on Tuesday October 18, the sun was shining and it was a lovely 68 degrees.  We had a couple here last week to book us for their wedding next year, and the groom commented that he's always curious to see how sappy or snitty each week's blog will be, and that he's noticed it is completely dependant on the weather. Sunny= Happy or just plain sappy, rain = slightly more of a snittiness to the humor. WOW–he's right! And he hardly knows me! That's…kind of freaky, really… I do tend to forget that I am not just writing this to amuse myself, and that other people are actually reading it. (Although I think we started it as a way to amuse myself…well, that and because our genius marketing friend told me to.)
But, I digress; it is sunny, and I am happy to be writing, happy that there are so many great photos to share with you, happy that Aleia is being so amazingly good today! Usually she spends my writing day with my mom, but we kept her home today and I was sure I'd never get anything done. I couldn't have been more wrong- she has been singing and painting and occupying herself so sweetly! I have a thing about my writing day, you see. I like it. A LOT. I look forward to my one day a week to sit in my comfy pj pants–all day– and sip my coffee, listen and sing to my music–loudly– and to type away all afternoon. I spend the first half of the day editing the photos I want to use, and playing around with them, which I also love. Once they are all the way I want them to look, I write about them. It's the perfect day!!       …As long as you leave me alone… 🙂
And here you have the results of my being left alone for a few hours: the wedding photos of Rebecca and Michael, at gorgeous Holly Hedge Estates, the engagement photos of Sarah and Brendan at our favorite local venue the Pearl S Buck, corporate photos Aaron took of an event at oh, the Pearl S Buck!, and finally some soccer season and other cute family pictures!
Gorgeous bouquet and all the flowers by Mark Bryan of Hairy Mary's! We have never been less than stunned be the beauty of Mark's creations!
The groomsmen had a lot of free time before the ceremony- craziness was bound to ensue!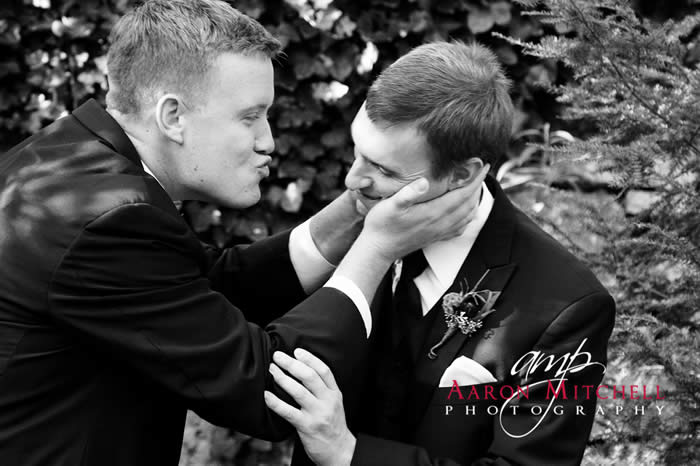 The only disagreement Aaron and I ever have over the wedding photos is the First Look before ceremony versus seeing her coming down the aisle. I think the First look can be cool, as it certainly was here; he remembers how he felt seeing me coming down the aisle and wants every man to get to feel that wonder and love (and really, how do I argue with that?!) Fortunately we get a pretty even split with what our couples choose- so we get to do both!
This fun bunch of groomsmen could not even be contained by iron bars! I do love working with the groomsmen- they always so crazy!
Adorable ring bearers!
I love the look the moms gave each other after the candle lighting- they told us they really wanted to high five each other but were told to restrain themselves! 😉
We LOVED this officiant!! He was wonderful!
oh no- the old ball and chain!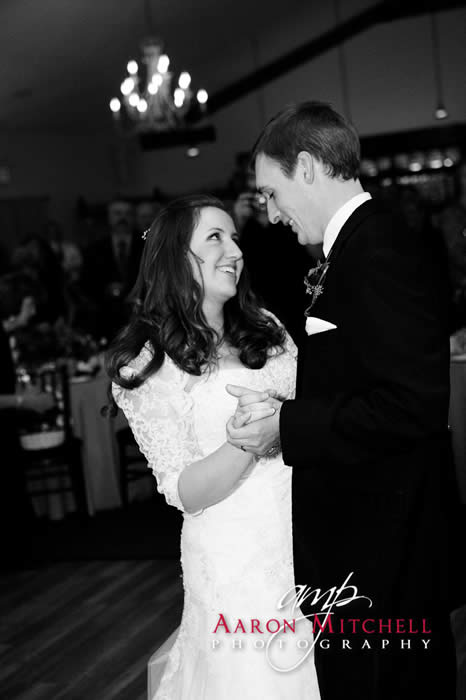 Chris from Synergetic Sounds kept the party rocking all night!
People just beg to get their picture taken with that handsome photographer!
We couldn't get enough of the beauty of Holly Hedge, we had to do night shots too.
From one of our favorite venues to another- here is Sarah and Brendan's engagement session on the grounds of The Pearl S Buck estate! We had a perfect day for it, thank goodness!
And then we took a break and played some soccer! Well, we didn't actually play- but I helped coach while Aaron took pictures!
I think he's having fun…
And of course we had to get some action shots of Drew too!
Then it was back to the Pearl Buck estate for their Living the Legacy breakfast. Aaron went to this one alone so have no cool details to share about it with you- I don't even know the names of most of the people in the pictures!  But they all look nice.
Oh! I know Pam!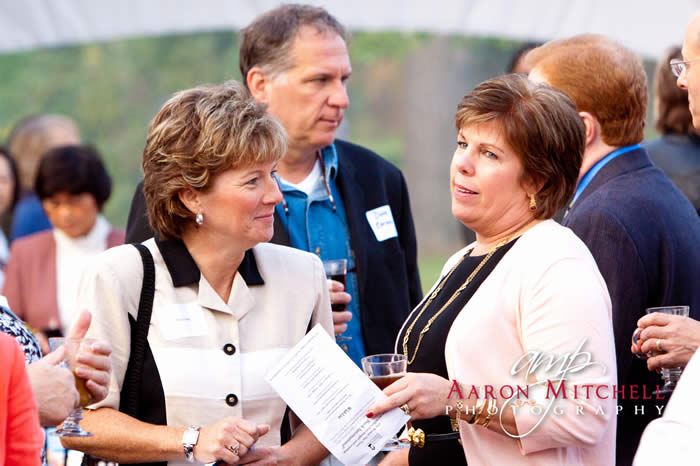 And I know Chris and Art! 🙂
I don't know this guy but he looks so happy! I want to meet him!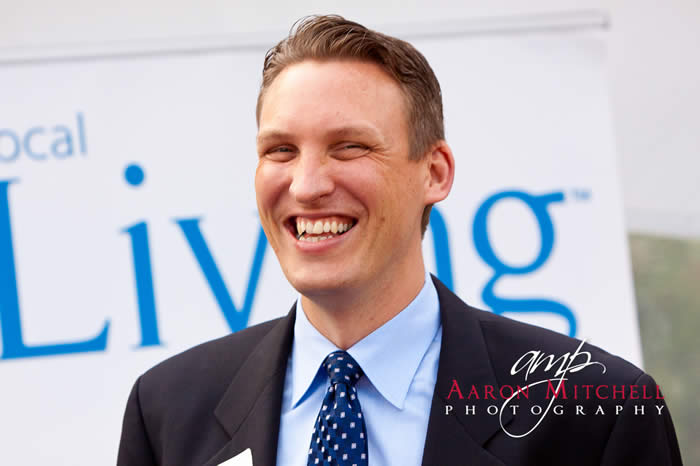 It was a great turn out- and in such a lovely tent!
I did find out that this is David Yoder, the new Chairman of the Board, who was actually the very first child whose life was changed by Pearl Buck, when he was placed in her arms on Christmas Eve 1948.
Aaron said it was a very emotional presentation.
Tony just wants to hug every body!
I know Janet too!
And we shall end with a little of little Aleia!  Because she's cute!
Here she is modeling with her favorite squinky.
On her preschool trip to the firehouse:
And with Daddy, visiting big brother at school on Visitation Day:
And that wraps up this very photo filled blog! 🙂 Hope there weren't too many….
Stay tuned two Thursdays from now, for our last two weddings of the season, some fall family portraits, and, of course, all of our haunting Halloween happenings!
Love and bat wings,
Cheryl, Aaron and the ghoulish little imps they love
COMMENTS
October 20, 2011., 9:41 AM /

October 20, 2011., 11:03 AM /

The wedding was so much fun, and your personalities made picture-taking-time awesome! You guys did such an amazing job, and everyone I've shared pictures with has said how beautiful they are! I have already "favorited" 175 of them, so album-making should be a blast ;)

November 4, 2011., 8:45 AM /

oh that's awesome Rebecca, I'm so glad!! :)

October 20, 2011., 11:17 AM /

Lei Lei is always such a good model :-)

October 20, 2011., 2:12 PM /

What's a squinky?

November 4, 2011., 8:47 AM /

Pam! You are not the first to ask that this since this blog, how funny! :) It's a tiny rubber doll/animal like thing that comes in a tiny plastic bubble for a quarter. And they bounce.
Comments are closed.