Happy Belated Groundhog Day everyone! Like many of you, I was up at 6 am yesterday, eagerly awaiting the predictions of our favorite furry rodent! (Okay, actually I was up because the school called at 5am to tell us that, once again, school would be closed…) But since I was up I watched Phil and his big party, which I WILL be going to one of these days! And Phil gave us the news we all needed to hear-Spring will come again!! Soon we will all emerge from beneath all of this ice and snow, into warm sunshine and flowers- just you wait!
The ice seems to have angered our snowman…
In the meantime, let's just make up reasons to have fun and celebrate!
One thing Aaron and I are celebrating is our recent Wedding Wire Bride's Choice 2011Award!! Woo hoo!
We're so thrilled- and so thankful to all of our amazing brides who took the time to write reviews of us.
THANK YOU!!
We'll be celebrating Valentine's Day AND The 28th Anniversary of Booktenders Secret Garden in Doylestown with Ellen Mager! Saturday February 12 from 10 am till noon we'll be joining illustrator Lee Harper making "get well Valentine's" for author Stephen Kroll, as well as cute Valentine picture frames. Aaron will be getting shots of the kid's to put it the frames for their famillies, and at 1:30 the store will re-open for a book signing party filled with amazing authors: Eileen and Jerry Spinelli, Judith Schachner (author of one of our personal faves, Skippyjon Jones!) Kathleen Van Cleve and Lee Harper. This is an incredible opportunity to meet them all in a local and intimate setting!!!
The Women's Business Forum just had their Winter Social, and that was pretty fun and celebratory as well! Pam Carroll of Carroll Consulting Group, the new president, asked me to bring my camera and capture a few shots of the night. (People often ask us if we can bring our camera when they invite us somewhere… events, kid's parties–that's right– you know who you are! 😉 But you know what- we like it! It's wonderful to be able to help keep memories for people, and we always feel honored to be asked) And I was pleasantly surprised to see one of my favorite people at the social- Doug of Doug's Cakes!! He didn't actually bring any cake with him, though… 🙁   I bet he gets invited to things the same way- "Hey Doug, want to come to my party? Could you, uh, bring some cupcakes with you?" 😉 And, despite his presence at a WBF event, Doug is NOT a woman! Apparently if the man is cool enough, they will allow them to attend the meetings too! I had no idea! I will have to start sending Lovey sometimes.
Pam presented Maria Evans of Martino Evans with a very sweet framed poem, to honor her as last year's president, and also announced the extremely generous donations made to the Forum by both forum founder Chanin Milnazik (Brown Dog Design) and John LaSala. Their combined contributions will enable WBF to launch The Karen Walsh Women in Transition Fund, which will honor Chanin's mother's memory and fund future grants to women who want to start a business.
DOUG! And Dana, who does not make us cupcakes but still seems nice!
Pam Carroll & Maria Evans
Chanin, John and Pam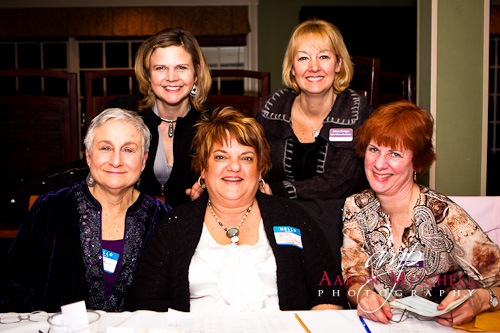 The ladies who keep it all under control!
A lot of the week was then spent on product shots. There are pros and cons to doing that kind of work- on one hand the products don't generally try to crawl off the table, which is helpful. On the other, they are extremely difficult to make laugh…which makes it far less fun for us! 🙂
First up are some decadent sugar free chocolates. Yum- ones I can actually eat! They're a new addition to the line of deliciousness at Laurie's Chocolates. All candy bars pictured were devoured as soon as they were photographed…
Next were some glasses for our buddies Larry (Open Aire Affairs) and Shannon (Newtown Rentals).
Some of the glasses have cool names, after the caterers that have requested them frequently- ie, the Kate and the James. I am lobbying to have one of them named the Aaron Mitchell. I think that would be so cool. I just need enough people to demand it, and also rent the glass in large numbers…help me!!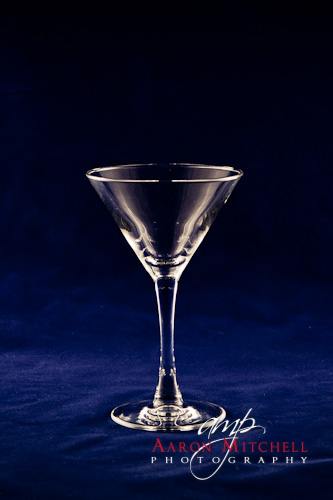 We've just teamed up with Scott Slobotkin of David Jay Jewelers, to offer all of their new brides a mini engagement session. Hannah and Josh were our first couple, and they were so cute! We had a great time with them. We haven't gotten to show them their presentation yet, so I am just putting a couple of shots up as a sneak preview. Soon we will also have a page linked together with the David Jay site, just to showcase all of their newest couples and their engagement sessions, so stay tuned!
On the home front, we have had– lots of snow!!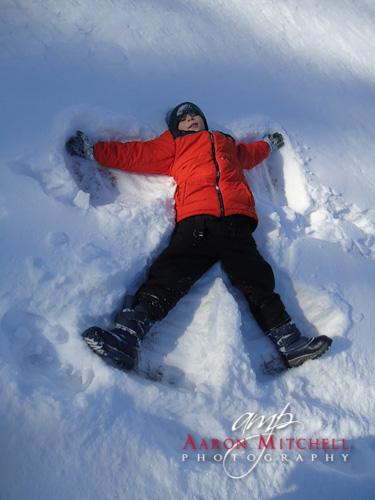 And that about wraps up January for us!
If nothing else, all this snow and sleet and days off give us more excuses to snuggle inside together. 🙂
We can all make it through the rest of this winter, I promise, no matter what Mother Nature decides to throw at us.  As a good friend recently commented- we will get through this, and we will emerge victorious!
Here's to Victory! 🙂
Love,
Cheryl, Aaron and the ice covered Aidan & Aleia
COMMENTS
February 3, 2011., 10:41 AM /

February 3, 2011., 10:50 AM /

Man those are some great looking glasses!!

February 3, 2011., 10:56 AM /

Why, thank you, Larry!! ;) Jessie- I am so glad you are there for us to brighten!! :) thanks!!

February 3, 2011., 11:29 AM /

You guys totally deserve your award! Bret and I still rave about your skills. Congratulations!!! Joanne and Bret

February 3, 2011., 12:05 PM /

Aww! Thanks Joanne!! :) Your review was awesome, and totally helped us get this award! Thank you!!

February 3, 2011., 12:36 PM /

I love the pictures of the ice- amazing!

February 3, 2011., 1:06 PM /

Hi Cheryl and Aaron, Once again I am "playing hookey" from my work and reading your newsletter. It's all your fault.....it's more appealing to view beautiful photographs than cleaning toilets!! (No, I really don't do that anymore...that's Toms's job!) LOL. We would like to congratulate you as the new recipient of the "Bride's Choice Award"! Keep up the good work! Renee and Tom Rawcliffe Do you need me? Cleaning Professionals

February 3, 2011., 1:15 PM /

Love the new blog, as always! It's a little ridiculous how excited I get when it comes across my email :). That first picture is simply incredible and I am in love with the ice pictures! Enjoy the wintry weather. As trying as it can be, it will be over soon and we'll all be missing it at some point, looking forward to that first snow fall of the year. At the very least it is so pretty.

February 3, 2011., 1:19 PM /

So I think my comment just got erased. We certainly can't have that ;) I might lose my most loyal blog reader/commentator staus :). Thanks again for the lovely blog, as always. It really is ridiculous how excited I get when it comes across my email! I am in love with that first photo and the pictures of the ice are just incredible! Enjoy the weather. As tedious as it can be, it will be gone soon, and we will miss it on some level and again be wishing for the first snow fall of the season. It is at least so pretty and is a great reason to stay inside and reconnect. Congrats again on your award!!!

February 3, 2011., 2:01 PM /

Cheryl - Your blog is such an enjoyable read. As a PR & Marketing Strategist who helps businesses tell their story, I love the way your photography tells stories...who needs words when you have such incredible talent behind the lens! Thank you again for being a part of the Women's Business Forum (www.womensbusinessforum.org) and for helping us to "Warm Up to Winter" at our recent social.

February 6, 2011., 7:51 PM /

Thank you everyone!! All the comments and well wishes are just overwhelming! I love it! :) Thank you so much!!

February 3, 2011., 2:09 PM /

Aaron and Cheryl, Just reading the blog (which by the way, is always so enjoyable!), and David Jay caught my eye. My dad and step-mom are very good friends with Jay and Hilary, Scott's parents, and owners of the jewelery shop. They have been friends for years and years. Pat, my step-mom, and Hilary taught together in the Philadelphia school district. Just thought I'd bring it up because it was a "it's a small world" moment. Love all of the pictures!

February 4, 2011., 1:40 AM /

Kid's party pics--you know who you are--I think that's me!! Love the blog, love you:-)

February 6, 2011., 7:47 PM /

Aaahhh! But it isn't just you!! ;) hehehe! Love you back!

February 25, 2011., 3:21 PM /

Congratulations on your Wedding Wire Bride's Choice 2011 Award. YAY!! You guys are really terific:):):) Enjoyed the blog and the pics. The one of Aidan & Alia in the snow is really beautiful! The icy ones are really pretty. Love ya
Comments are closed.