The official Spring season kickoff may be a few weeks away, but I have felt the sunshine on my shoulders and that makes me happy! 🙂
Spring fever starts early around here, with the rejoicing and happy dancing at the first sight of the tiny crocuses and hyacinths poking their way up through cold, hard, frozen ground. Then comes that first whiff of fresh spring air, that prompts me to open windows and begin the fanatical spring cleaning. (Aaron likes that part). Next is the urge to pull the Mustang out of the garage, dust it off, and drive it everyday that the sun shines. (the kids like that part) But the next part is the one that Aaron and those who have known me longest have begun to anticipate with dread: It is the time of year that I long to run off with the gypsies. Yes, every year at this time I begin to long for the days of my youth (my own springtime, if you will…let's just get completely philosophical now) and I seem to forget/become terribly upset that we're not 19 anymore, and I yearn to run off, responsibility free, traveling the world and meeting new people, and living life to its fullest…..Ahhhhh….
Fortunately we have been keeping busy enough that I have not had time to run away…or perhaps maybe the wind hasn't shifted yet. Either way, as of now I am happily occupied, and you are about to see why. Before we even get to the amazing photos for the week, however, I have an announcement to make! Aaron is officially the newest Bucks County Board Member
for the American Red Cross,
Southeastern Pennsylvania Chapter. I am pretty sure this means you and I will soon be learning a whole lot more about the Red Cross! Their Red Ball Gala is coming up this weekend, March 5, at the Please Touch Museum, but sadly we didn't know in time to be able to go. But that doesn't mean YOU can't go! Show up and ask about how cool their newest board member is! AND he's about the celebrate his Meaning of Life Birthday (those seeking the answer to which number birthday that would be must read some of Douglas Adams' books). Happy Birthday, Lovey!! 🙂
And now, the pictures! Because that's what this blog is actually supposed to be about, right?
In absolutely random order, here are some of the wonderful, mostly Bucks County photo sessions we've had the past two weeks:
Let's begin with professional head shots at an unnamed company, in undisclosed location… Due to a interesting turn of events, we can't tell you who these people are, where they work, or why we shot them–but we CAN show them to you! Here they are: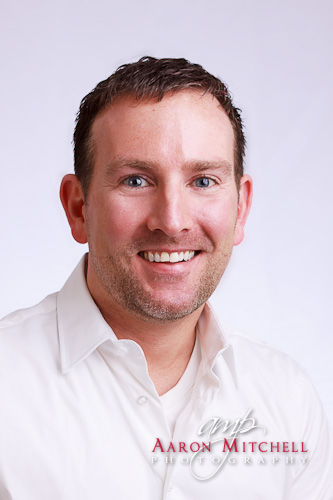 They look like happy people! ….And that's all I'm allowed to share about THAT shoot! 😉
What shall we have next? Product or people…Hmmmm. Let's mix it up and go with some cool product shots. Our good friends at ParleeStumpf–you know, those incredibly innovative marketing, branding and interactive consultants- asked us to shoot a large number of bottles from Penn Color for some new brochures they will be making for them. A LOT of bottles! Now, maybe it's just me, but I think product shots are really fun to look at. I'll narrate why:
Okay, this first one doesn't speak to me a whole lot, actually. Although I like the way the light bounces off the bottles to highlight their shapes and contours.
Now, in this shot, what I see are a bunch of slightly bewildered bottles, moving forward and converging upon us to find out what the heck it going on. (yes, I really see this!)
These guys are slightly intimiating, but in a cool, light hearted way- like pro ball players.
I am pretty sure this is the image I had to draw in still life class…
I just like this one.
And in what was obviously a sad case of miscommunication, all of these bottles came to us empty.
.
Next up– our latest happy couple!! Here we have Julia and Robb, in our second free mini engagement portrait session in conjunction with David Jay Jewelers. They were so sweet, and we had a really wonderful time with them! I can only show you three shots from their engagement session for a sneak preview, because they haven't gotten to see them yet themselves.
Aren't they a cute couple???
And I think now we'll sashay back to some product shots again. Here you will see my Valentine's chocolates. I was forced to look at but not touch these chocolates until Aaron got around to photographing them for our friend Laurie of Laurie's Chocolates. The scent of deep, rich, dark chocolate would assault my senses each time I walked into the studio, and still the man would not shoot the darn chocolates and let me eat them!!
Next up– more happy people. This commercial session was also for ParleeStumpf (you should say the name aloud a few times- it's kind of fun). Hatboro Federal Savings and Loan is celebrating it's 70th anniversary this year, and wanted to include one of their oldest clients in the celebration! Ida Hyde has been banking with them since 1946, and she had some wonderful stories to share with Lovey as he was getting her picture. She was telling him how she had won a full scholarship to college, but because it was during the depression her family could not afford any of the other costs involved with her going away to school, so she had to turn it down. And about how, when her husband originally proposed to her, her father refused to let her leave to get married. Fortunately he waited for her for 5 years, until she managed to change her father's mind, and they ended up being together for many, many years (I want to say about 50). So many stories to be heard, if you just take the time to learn about the people around you…Aaron is so good at that.
Ida with Joe Tryon, President of Hatboro Federal. I played around with this one, trying to make it look like an old newpaper photo…
And we will conclude this week's episode with some more products. But these cannot even be called mere "products":
You've heard me rave about them. You've seen the face of their maker in this very blog. Now, here they are, in person, in all of their deliciousness: DOUG'S CAKES!!! (cue music)
These were just a few of the many local amazing foods to be had last week at The Doylestown Business and Community Alliance card exchange, held at Superior Woodcraft. Laurie was there with her chocolates too! And if I knew how to get a picture from my phone onto here, you could see how very happy I was have the opportunity to actually SERVE some of Doug's Cakes. It was a great night, we met lots of new people, and most of all we got to help support our wonderful local merchant friends!
…And did I mention that Doug delivers?
And on that yummy note, I leave you.
Love,
Cheryl, Aaron, and their little leprechauns
COMMENTS
March 2, 2011., 9:51 PM /

March 3, 2011., 10:18 AM /

We are thrilled that Aaron has joined our team as a Bucks County board member! We look forward to a great partnership helping Bucks County prevent, prepare for, and respond to disasters. Lisa Piraino American Red Cross

March 3, 2011., 11:16 AM /

Thanks Lisa! Aaron is very excited too! ....Try to keep him away from actual disasters, if you can, though! ;)

March 3, 2011., 10:37 AM /

Only Aaron Mitchell Photography can make bottles conjure up images of "intimidating ball players." I really enjoyed Cheryl's latest blog, but warn folks that they may want to eat before they read about Doug's Cakes and Laurie's Chocolates! And might I add, "hat's off" to Hatboro Savings on their 70th Anniversary!

March 3, 2011., 11:14 AM /

hehe! :) Thanks Pam!

March 3, 2011., 11:52 AM /

Ok. So now I'm hungry.... Speaking of hunger, I believe it is a necessity that sometime soon Tom and I get to see you in person, maybe for a meal. Especially since Aaron has given us a great reason to celebrate! Happy birthday, Aaron! And congrats on the new position. On a sad note, I had to go hunting for this week's blog in my junk email. I don't know how my fancy spam filtering decided that my favorite read could posssibly be junk, but never fear, I've rectified the situation. There will no longer be a blog in the junk folder :). On a side note, Keith at the agency commented on how excellent a job you do with marketing. Keep up the good work!

March 3, 2011., 12:21 PM /

As always, thanks for making my chocolates look great - and amazing job on Doug's cakes! Though I'm dying to know the cryptic story behind those head shots...

March 3, 2011., 7:19 PM /

YUM!!!! Oh yeah, happy birthday "Aunt Aaron".
Comments are closed.