Wow, it's so hard to believe that it's almost Thanksgiving! Are you ready to be thankful??
I've been pretty grateful for my family lately- we keep having these major health scares around here, and then it all keeps turning out okay. It's kind of like God is batting us about just a little bit, to keep us on our toes and appreciate each other.  And you know, it's a shame that we so often need something bad to make us appreciate what we have–why are we like that? I guess we just get used to how things are and expect them to always stay that way. But I'm thinking we need to let our families (and friends, who are often just like family) know how much they mean to us more often, just the way we all work so hard to make sure our clients know we appreciate them. And I don't even mean something big or invloved- just saying the words "I appreciate you" to someone can mean a lot. Now, I know when I have said it to my friends they do sometimes look at me as if I'm a little nuts -but that's okay! They look at me like that anyway! 🙂 And hearing it still makes them feel good, and lets them know you care. And really, the more often you say it the less contrived it sounds. I think. Or maybe I always sounds funny when I say it… 😉
But I'm going to say it again anyway! I am also thankful for the people who read our blog- I appreciate you!! 🙂 Thank you for helping fulfill my dream of being a writer. And to all of our brides, and families, and corporate clients- Thank YOU! We love you! And we are grateful that you love our work enough to keep us going in these crazy times.
Here, now, are some of the people we are thankful for this week! Our last wedding of 2011 was a fantastic way to end a great season- not only was the bride gorgeous and the groom adorable, but we got to work with two of our very favorite vendors- Kate & Kim from Jamie Hollander, and Bob from Philly Event Group! It's always so much smoother when we all know each other and have worked together before, the day just runs like a well oiled machine. Not that it doesn't run that way with any wedding that Kate is in charge of! But even John, the bride's dad, commented on how nice it was to work with all three of us together, and that's just a great feeling. Of course, John himself was one of the best dad's ever- so interested and involved from the beginning, and then the day of the wedding he made us all feel like guests rather than vendors- what a sweet family to work with! (yes, that's right–we appreciate them!!)
I love that Jennifer had a brides-man!! I wish I had thought of that for our wedding!!
This is actually their old bus stop!
Gorgeous set up by Jamie Hollander
The party was hopping- literally!
Me & Bob!
Bob leading the way
The Dads!!
I loved the little ring bearer- he was so sweet all day!
And that was our last wedding until March 2012- as of now!
Next we have one of the cutest chubby cheeked babies we have ever photographed!! It was technically a family portrait session, but Katie pretty much stole the show, as you can see:
With big brother Jack
There's just one in here of the whole fam- since they haven't gotten to see their presentation yet!
I know Aaron will yell about the number of images I'm showing before a presentation- but LOOK AT THIS FACE! I can't get enough!! 🙂
We shot our first Karate Tournament ever, for JC Full Force Taekwondo, which was just an adventure all around, since it happened to be the week Aaron threw his back out. Fortunately our buddy Joe Sedik offered to help us out, (we appreciate you, Joe!!) and between he and I we were able to capture the event while Aaron writhed in pain upstairs by the monitors, downloading our images as we shot.
Some of the little guys got stage fright
Then we had our first Holiday portrait session of the season!
Danny and Nick were more interested in the photo session than Marisa was,
But she was intrigued by the funny face photos!
Then we shot the heads of more adorable kids for Aviva of Lights, Camera, Acting! We love and appreciate you, Aviva!!
It was quite the busy weekend- besides the photo sessions, it was the end of soccer season and tournament day:
Aidan gets very excited to be goalie– I mean, keeper.
Drew slams one decisively into the goal
Entertaining the monkeys between games
Aleia with Miss Janna, whom she often prefers to her own Mommy! 😉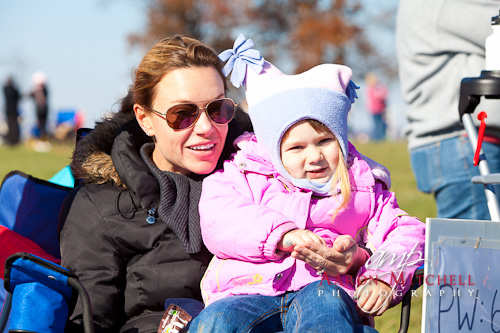 Drew & Aidan- proud boys with their trophys!
And that's all for now! But if you want more–come see us Saturday at Best Friends Pet Care in Willow Grove, because we'll be taking holiday pet portraits — we've got Santa for Christmas, we've got menorahs for Hannuka, we've got a snowy back drop for the Winter Solstice– so however your pet celebrates the winter holidays, we've got him covered! 🙂
Stay tuned next blog for lots more family holiday portraits, the pet photos from Saturday, shots from our own family Thanksgiving dinner, a newborn session, and anything else that happens!
Happy early Thanksgiving to all, and may we all remain grateful for everything we have, all the time.
Love,
Cheryl & Aaron and their two little turkeys
COMMENTS
November 17, 2011., 9:42 AM /

November 17, 2011., 10:40 AM /

Thank you for another wonderful blog!!! It always makes my day better to read it. And of course, we love you and your beautiful photography!
Comments are closed.