Hello there! I must apologize for the lag in blogness- I guess I've just been on Island Time in my head since June, and somehow I got terribly behind in writing and posting the photos all the crazy and amazing events that have ensued since the end of June! Which means this blog will be full to the brim with wedding photos, one adorable baby session, random family milestones and even our vacation photos! Wow- loll about in the sun too long actually enjoying summer and you can miss a lot in one month!! 😉
We'll begin at the beginning, where all good pictures books must start. Here are the photos from our family vacation in the Outer Banks this year, with the fun and well loved Kelling family, and introducing the Aber family! Six grown ups, six kids, 3 boys and 3 girls, ranging in age from 4- 9, and you have sort of the Brady Bunch goes on Vacation. With a few extra parents… The kids had a blast the adults actually got to relax a lot, and much sunshine and happiness was had by all! Sadly we really don't have a lot of photos from the trip (I know, I know, you all wanted to see each moment of it, I'm sorry!) but we didn't take the camera out a whole lot that week. At the time it seemed like a nice break, but now, of course- I wish we had gotten more of the kids on the beach. 🙁 Next year!
Lovey played around with a shot of a cool coast guard station we saw on the wild horse tour.
Did you even know there were wild horses in the Outer Banks?? I did not! Here's one.
Here's another
This one reminded me of the my old Black Beauty book
A wind blown Aleia & Mama
Kids hanging on the docks
It took a few tries but we got a real smile!
Madison poses for the paparazzi
We even all worked out! (one day) My yoga on the beach was blissful.
Their intense Crossfit routine didn't look nearly as relaxing!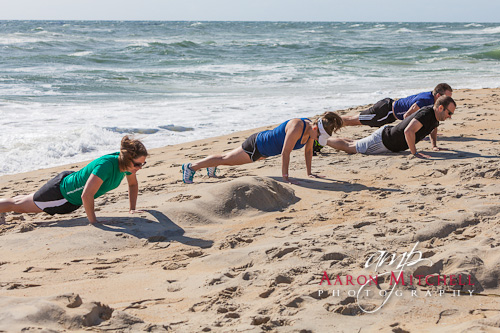 Look at Uncle Glenn! woo hoo!!
Chris- the new Crossfit poster boy!
Michael looks like an Olympic swimmer in training
The whole crew, last day. 🙁 Only 340-some more days till the next trip….
And that was our awesome relaxing start to the Summer of 2012.
It's all weddings, all the time from here on in to November now!
Here is Jessica and Cody's wedding at beautiful Holly Hedge Estate- one of our favorite venues, it offers so many gorgeous locations to take photos!
This was a fun bunch of groomsmen- I knew right away we were going to have a fun night with them!
The girls on the other hand always look this good…. 🙂
You'd never guess it was 106 degrees and muggy!!
With baby Molly!
She was just adorable
Part of the gorgeous flower arrangements provided by Mark Bryan Designs, who is only capable of doing the most amazing work!
After the sudden violent thunderstorm and brief power outage, the skies cleared and allowed for some pretty night shots
crazy boyz
Time for some baby photos!! This was our third session with Giuliana and Jim, and the second with baby Luca- for the first one he was still in Mommy's belly! He's grown so much since his newborn photos!!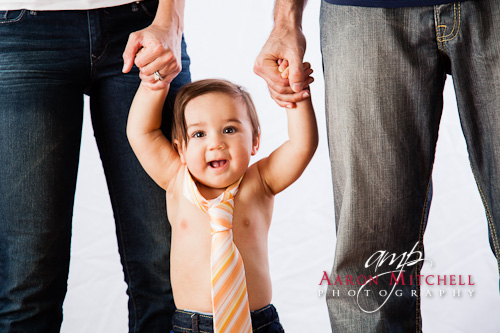 I love working with Giuliana- she always has the most adorable outfits and ideas!
How adorable is he??
Squishy face!
Bubbles!
And now a quick recap of what else we did in July!!
Old fashioned 4th of July at Fonthill!
It's like a Seurat Sunday Afternoon at Fonthill!
Aviva Lilah and Sam celebrating with us!
If there is a food eating contest, my family is there!
Aidan happily took photos of Aleia's first horse show
Very proud little girl!
Look at those legs- I didn't even know the stirrups could go so short! 🙂
Her first jump! She was ready for it! 😉
Next was Aleia's 5th birthday!
Me & my Mom!
Dawn loves Bear
Two of my favorite guys!
Ice cream Faces!
Time for the Blueberry Festival at the Burnside Plantation in Bethlehem! Oddly, there were few blueberries to be found….
But there WAS a blueberry pie eating contest!!
Aidan took one of us
Sibling Love
I was sooo excited to see my first flea circus ever- he even let me pet the flea!!
AND— that was July!
Enjoy the last few weeks of summer!!
Love,
Cheryl & Aaron and their fat too quickly aging babies
COMMENTS
August 9, 2012., 9:54 AM /

August 9, 2012., 6:33 PM /

I'll make one for you Amanda! ;) Ellen- that makes my day!! I am so glad the blog made you smile!! :)

August 9, 2012., 10:19 AM /

Came in to work a little down and looked through this blog and had to be smiling! The pictures are gorgeous and I can't believe that Aleia is riding and Aidan taking her picture to boot! How cool is that! Thanks for the smiles, Ellen

August 9, 2012., 11:53 AM /

Summertime is made for memories and you captured them all for the happy couples and families....thanks for inviting us in for a glimpse.

August 9, 2012., 6:35 PM /

Thanks Pam!! Or, I mean, you're welcome...? Wait..how do I respond to this?!? ;)

August 9, 2012., 12:32 PM /

Ahhh...my withdrawal symptoms have subsided. The blog is back! Loved it! :)

August 9, 2012., 6:36 PM /

YAY Jessie!! :) Dawn- you can have prints of both of them! And, um, no we don't! Courntey- but Tom is still the best one!! ;)

August 9, 2012., 2:52 PM /

Great pix. Love the ice cream faces, espcially my boy's. I would like a print of me and my favorite dog. By the way, your family enters way too many eating contests!! XXXOOO

August 9, 2012., 4:36 PM /

love men in uniform!!!

August 9, 2012., 10:45 PM /

You captured Andrew and Brigid's wedding perfectly! It was such an amazing day!! Thank you for documenting it to the "t" so we can remember it forever :-)
Comments are closed.