Hello and happy beautiful spring day to you all!
I have recently discovered, much to my chagrin, dismay and horror, that SOME of you do not actually read the writing that I spend so much time composing for this blog. SOME of you just want to scroll through and look at the pretty pictures!
****sigh****
I am so deeply saddened to hear this. And here I thought the photos merely added to the scintillating dialogue that I painstakingly work to create, in order to share details and stories about our studio….
My own husband told me the last blog had too much copy! Too many words?!?  Inconceivable!
In retaliation– I mean, response– to this useful and constructive input, I present to you this week: merely photos. I will refrain from sharing any of my deepest thoughts, gratitude for life, or ramblings about the weather. (I am incapable of not writing anything, of course, so the photos will still be narrated. But don't worry– some of you–I'm sure you can just skip right over all those pesky words!! ;))
Let's begin with where we left off last post: here is the adorably amiable Aven, for his one year old photo session, with his Daddy Glen & Mommy Tiana:
Next I present the heros! Red Cross will be honoring all of these incredible individuals, nominated in our community as heros, at a special breakfast at Spring Mill Manor.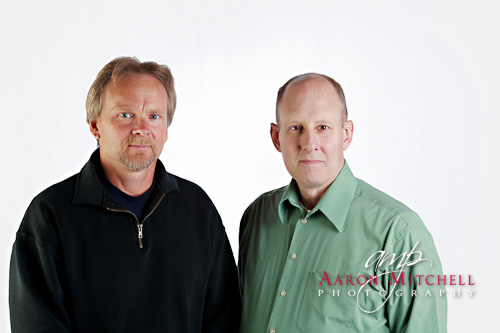 Each of the people above is an "ordinary" person, just like you and me, who stepped up at the right moment and did something extraordinary to help someone else. I really think within each of us is the ability to be extraordinary, we just need to recognize- and act- in the moments when it's called for.
Alright- there really are a heck of a lot of images to show you this week- I don't even know when we did them all, it's all becoming a blur. Here is one I was not present for, and I wish I was, because it is always fun!  Aaron shot and attended the Young Professionals meeting for the Central Bucks Chamber of Commerce. Look at them all! Don't they look fun?? And young- and professional!! 🙂
I tinted this for that "Cheers" effect…
BRAD!
Julie!
Art!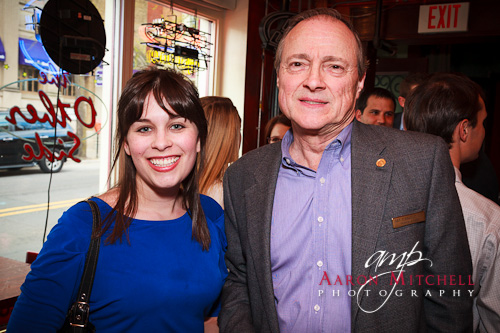 Since I was not there, I cannot name everyone in the photos, I can merely yell out when I see someone I know well. I'm sorry for all the rest who have remained nameless. 🙁
Mmmm. Chocolate. It would not have been Easter in our house without the delicious scent of Laurie's Chocolates wafting up from the product studio.
As I was exporting these images I could practically hear the conversations between the chocolates, so rather than just show you the photos I will share what I'm pretty sure I overheard. (Some of you may want to skip over this part- it has words…;)
Cue deep drill sergeant voice:
Chocolates! Atten- hut!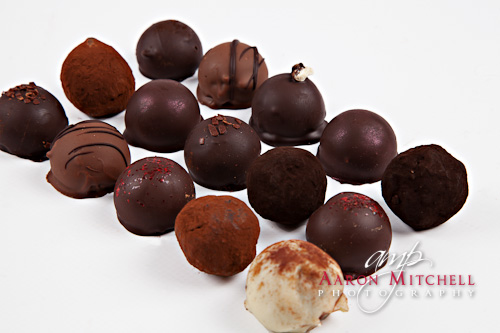 You got somethin' to say, chocolate flakes on the head boy?!  … I didn't think so…
Chocolate pops at the ready, sir!
Men. We have a very important mission to fulfill.
Don't fall apart on me men! Pull yourselves together!!
It was a rather incoherent dialogue, and I am not sure why the chocolates were feeling so militaristic, but there it is.
And then another head shot! I should have saved last post's title for this week, I think! Here is Chris Mahon, who used to work with Aaron back in his **gasp** IT days!
We also spent an evening at the University of Phoenix, celebrating the ribbon cutting of their newest campus in the gorgeous Valley Square Shopping Center in Warrington. Aaron and I photographed and had the pleasure of chatting with some of the areas most influential people. Had we not been wearing cameras, one might even say we hobnobbed! But I'm not sure if one can both work and hobnob at the same time… Hmmm… Must now look up actual meaning of "hobnob"…
Anyway- here is Joe! Joe Marzano, campus director, the most organized, efficient and pleasant man to work with!!
Robert G. Loughery, Commissioner Chairman Bucks County
Dr Bill Pepicello, President of U of Phoenix
Joe, Bill and Robert Kreamer, CEO of the Boys & Girls Club
The BIGGEST SCISSORS I've ever SEEN!!
Oh boy- lots to name in this one: Joe, Rob, Shirley Yannich,  Katherine M Watson, Bob Welch, Bill and Robert.
Robin Hoy of Bucks County Foodshed Alliance, the Hon. Katherine M Watson, PA House of Representaives, and Donna Byrne, Executive Director of A Women's Place (all these titles take up more space the the names!)
Vail Garver, Central Bucks Chamber, Dr Bill and Bob Welch, Chamber president.
Ohhhh Darnnit! I forget this guys name!! With Vail and Joe and um, Eric, regional director of something in the University… ugh- and I was so on a roll with the names, too!! 🙁
Then it was Easter Egg Hunt time! Is it me or does Aleia look like she's 14 in this photo?
We went with Anthony from across the street- he brought his mom and dad too. 😉
You can tell he's hers by the ears…
Then it was my great niece Olivia's second birthday! She's a little unsure about the whole candle blowing out process, but Daddy Baboo was there to help.
Mmmm… cupcake!
Aleia seems determined to get the entire cupcake into her mouth
Uncle John and AIdan always have the same taste in clothes!
The Nona and the Grandmom with phone cameras at the ready
Aunt Joey & Romeo!
I think this is the first photo of just Olivia and I since she was a newborn!
And that wraps up all the photos I could possibly fit in this blog!
Now stop looking at the computer and go outside and get some sunshine! 🙂 If the weatherbug on my phone can be believed, it should be a beautiful sunny 70 degrees as you read this. I'll be outside planting flowers! 🙂
Oh- and the angelic little girl at the top? You'll see the rest of her communion portraits next post!
Love, Cheryl & Aaron and chocolate coated Castro children
COMMENTS
April 19, 2012., 9:47 AM /

April 19, 2012., 9:55 AM /

The photos of the Heroes look amazing - congratulations to all of them and lucky for Bucks County to have so many Heroes in the community!

April 19, 2012., 12:15 PM /

Omg dont ever let up on the words!! Youre hilarious!! My fav part of the blog is the banter with yourself :)

April 19, 2012., 3:18 PM /

You can tell SOME people that I love to actually READ the blog!! ;-) Especially when you bring inanimate objects to life by having them give each other drill commands!

April 19, 2012., 6:40 PM /

Don't listen to anyone.. I love your words!

April 19, 2012., 11:58 PM /

Thanks for sharing your photos....AND the stories to go along with them... I love to live vicariously (how's that for a 50 cent word?)through your experiences... :)

April 20, 2012., 12:16 AM /

I read the blog... and I like it!

April 20, 2012., 1:35 PM /

Oh --thank you so much everyone!!! :) It means so much to me to hear you like reading what I like writing!! ...I'll just have ignore those 'others'!!...

April 21, 2012., 10:37 PM /

No changes - Please! I was going to suggest that you take a poll before you change the way you write your blogs - but I can see the many smiles you bring to the faces of your readers :) Never too many words when you use the right words. Kelly's comment pretty much sums it up. :)
Comments are closed.