Happy New Year! We had a great end to 2011 with old friends, reminiscing the New Years' when we were all young and cool enough to spend it in Times Square…***sigh*** And the morning of 2012 began so nicely, waking to a well-wishing text from a good friend and to a husband whose first words for the day were, "you know what, I have a feeling this is going to be a good year."
Oh but then it all went downhill….and I am telling you right now, it's not because I allow jumping on the bed. Jumping is good. I remember how fun it was to jump on the bed. Aaron disagrees. Beds are not for jumping (says he whom I personally have seen jumping on it himself) and they could get hurt. Well sure, they can also get hurt riding a bike or doing tons of other fun things. There's far too brief a time in our lives when we even desire to jump on the bed- why lessen that glee?? However, I also believe that one should have the sense to look at what they will be jumping onto if they decide to jump off the bed. But- broken expensive new Christmas presents aside, spending the first morning of 2012 yelling in anger at my children was not what I had planned. Fortunately Aaron knows that the best way to calm us all is to put us out in the woods, so once everyone was allowed out of their rooms, we all went hiking. Then the day seemed to bode better for the year again. Until the next day, which I spent writhing sick in bed. Really sick- like begging for it to just end kind of sick. I completely lost an entire 24 hours, the last day of our holiday vacation, and only the second day of 2012!! 🙁 Not an auspicious beginning!!!
I was looking back in our past blogs, and it hardly seems possible that it is already a year since I wrote the post that said Bring it on, 2011! It brought it on all right- and we came out on top. It wasn't always easy, and we got a little scraped along the way, but in the end we made it. And now we'll be going into this year with more knowledge, more experience, and an even better sense of who we are and where we want to be. That sounds good, right?
SO, I must shake off these last remnants of feeling sick, and the beginnings of an unpleasant feeling of getting old, and try to focus on what will be!
Let's begin 2012 with a look at the last few days of 2011. Since we did our best to actually take some time off over the holidays, these are mostly photos off the kids! 🙂 We did have one engagement session, because Andrew was only going to be home on leave that week, and not again until his and Brigid's wedding. Before we get to their engagement photos though, here are some of the fun holiday events we did with the kids:
Gingerbread house making in Aidan's class! (Note the extreme concentration. ;))
Our proudly finished product!
Next is our very own Aleia, as the "star" of her preschool play!
Then- Mommy gets to take over the Second Grade class for the holiday party! I'm giddy with power!
Christmas morning- the human anatomy book is very exciting!
The jeans, not so much.
Poor Aleia wasn't even really awake yet, but forced to begin opening presents.
She, however, appreciates new clothes!
All dressed up and ready to go
The horse Aleia (and I) asked for for Christmas has still not appeared, but we did get to take her riding the day after, at least.
More than a little nervous at first,
Which is understandable when the head alone is as big as her body!
Thank you Uncle Tim, Aunt Tammy & Katrina!! We can't wait to come back!
And for some actual work sessions- we met with the lovely Daurelle Harris, public relations consultant for ParleeStumpf, to commemorate another donation from Hatboro Federal– this time to the Warwick Fire Company. We really just needed a photo of Joe Tryon handing over the giant check, but of course Lovey & I could just not resist asking Joe to hop on the truck! 🙂
And for today's finale, we have Brigid and Andrew!  We spend a very chilly afternoon with them in Clinton, NJ–a truly adorable little town by the way, we have to go back and visit with the kids– and they were such troopers! They were so fun and so easy to work with- they didn't even need any directing!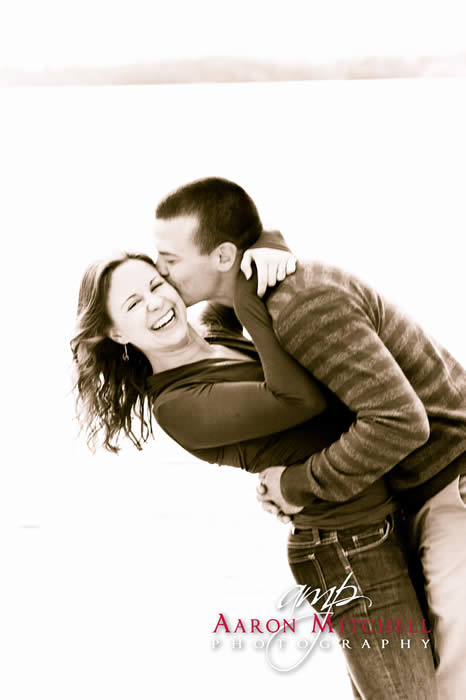 Now we are in the middle of my Birth Week (yes, we celebrate whole weeks here!) and I am desperately hoping it is going to start to get better!! Maybe I'll go jump on the bed…
You know what- It's 2012. Come jump on the bed with us!
We may fall, we may get hurt.
And that's okay.
For what is the purpose of Life, but to enjoy living it??
Love,
Cheryl & Aaron, and those meddling kids and thier pesky dog
COMMENTS
January 5, 2012., 9:57 AM /

January 5, 2012., 9:59 AM /

Wow- thanks so much, Meg!! :)

January 5, 2012., 9:58 AM /

Happy Birthday Cheryl!

January 5, 2012., 10:00 AM /

Thanks Joanne!!! Hope you & Brett had a good Christmas & New Year's!

January 5, 2012., 10:50 AM /

Happy birthday, Cheryl!!! And happy holidays!

January 5, 2012., 11:21 AM /

Thank you Courtney- my most loyal blog reader!! :)

January 5, 2012., 12:12 PM /

Happy New Year to my favorite super photographers!! My goodness ~ how can anyone get thru childhood without jumping on beds?? My only rule is to make sure there's nothing, including a person or pet, or monster under it. Oh, before I forget...may I borrow your adorable Aleia's star costume for next Halloween?

January 17, 2012., 5:05 PM /

Thank you Daurelle!! The star is totally yours for next year's party! :)

January 5, 2012., 12:17 PM /

Cheryl, As always, a beautifully written blog post. You and Aaron have your priorities right, and your kids are lucky to have you. Your kids are so cute, and Aleia most certainly was the star in those photos. They are absolutely priceless. Could Brigid and Andrew BE any cuter? What a beautiful couple, and those pictures are so much better than staged photos in front of a backdrop. You and Aaron have a gift for bringing out the best in your subjects. Happy Birthday and Happy New Year!!

January 17, 2012., 5:06 PM /

Oh thank you so much Sue! What a wonderful thing for you to say!

January 6, 2012., 7:38 PM /

they are some of the best engagement pictures I have ever seen. Great job!!

January 17, 2012., 5:07 PM /

Thank you Gloria!! :)
Comments are closed.