I am hurriedly typing this particular blog in an attempt to complete it before my son walks in the door from his last day of Second Grade…and I am not sure I'm gonna make it!! But we have special Last Day of School celebrations to commence so here goes! 🙂
I'll start with Aleia's Pre-K graduation, in keeping with our end of school theme:
And with her favorite teacher, from last year and this year, Miss Donna! 🙂
We decided to turn Aidan's End of Year party into a Baby Shower for his adorable teacher Mrs. Amary, due with her first baby (a Girl!) in July.
The coolest diaper cake, unbelievably the first one ever made by one of our moms!
The class all went in together for special Mom & baby beads for Mrs. Amary's bracelet
Now, we just travel back a bit in time to show you some of the things we have been doing with Joe Tryon of Hatboro Federal. We are always happy when Daurelle Harris of ParleeStumpf asks us to do an event of Joe's because anytime with Joe is a good time! 🙂
Here is the reception he held at Hatboro Federal Savings to welcome all the new businesses to the Hatboro Chamber of Commerce, of which he recently became president.
And I am not exactly sure what was going on behind the scenes but this is how I caught Daurelle and Aaron in Joe's office…
A few days later we shot the Hatboro Chamber of Commerce Golf Tournament at Spring Mill Country Club– it was a rainy but fun day!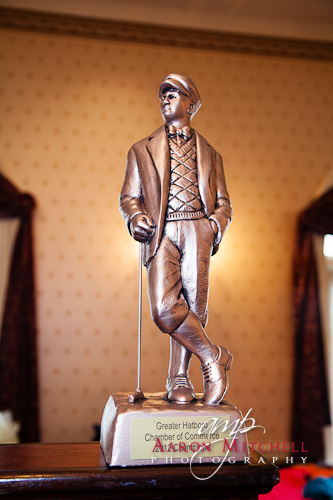 Lets see-  I think we'll now be going back into somewhat of a chronological order again, so let's have Katie & Steven's wedding! Such a cute and fun couple!
I know this totally looks like a posed shot- but it wasn't!
Pointing to the baby!
I love this one! One of my very favorites ever!
They wanted a "prom pose"!  (We were back at Spring Mill again- this time the manor side)
Coolest cake topper! Its Katie, Steven and their dog, all made of marzipan! (or something like marzipan.. I didn't actually taste it…)
In going through the photos I noticed that many parts of the evening involved circles. Take a look! I have never seen so many circles formed by so many different people, this must mean something…
Table circle
Dance floor circle
Circle within a dance floor circle
Double circles!
Their arms even make a little circle! (I can't write the word circle anymore, now it just looks funny)
Katie's dad had a special gift for her. 🙂
They even had Frosties brought in from Wendy's!!
Obviously a great time was had by all! And it was a pleasure as usual to work at Spring Mill Manor, this time with Cousins Event Planners and Synergetic Sounds. Congratulations Katie & Steven!
Okay, I am sorry to overload you with photos, but we just have a lot going on around here! 😉 And I am worried that I am getting backlogged with our weddings, they are just getting posted too long after they occur. So in this one I am afraid we must double up- so get ready for another wedding! But not just any wedding- this one incorporates some wonderful Korean customs that we have never seen before.
We begin the day of Tim & Julia's wedding with them both in traditional Korean hanboks, which are worn on special occasions. We took them to Graeme Park (one of the newest Open Aire Affairs venues. and now one of our new favorite locations!) for the morning photo session. Since I had to leave at lunch to see Aleia's Pre-K graduation, our friend and fellow professional photographer Bryan of Michael Kent Photography played my role while I was away- so some of these are taken by him. Thank you Bryan!
After lunch it was back to the Warrington Country Club to change into traditional American wedding attire:
Then for Tim's first look at Julia in her gown
Goofy groomsmen! It was really hot- I think it got to them…
This day had an amazing number of unique and personal touches! Here' is the bagpiper who led in the groom and groomsmen.
The Warrington looked wonderful
The props for the photo booth were very popular
It was a long, hot, fun-filled day! Congrats Julia & Tim!
And I will now bring this blog to an end, and leave you with a few more photos of Maddy from her Communion session- she did such a great job posing for us!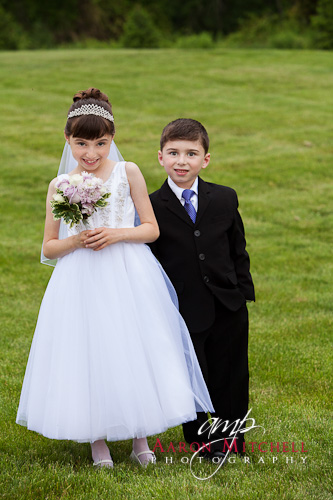 We had such a good time with her parents during the session that after we left Lovey was like- They're fun! I want to hang out with them again! 🙂
And that about wraps it up for today! Now, we shall be lolling on the beach when the next blog post is due out, so I cannot entirely guarantee that it will happen on schedule two weeks from now… But I still have more weddings to show you from the past two weekends, so I will do my best! And, of course, all the fun beach pictures- that are always the most fun to see while you are sitting in your office working!! 😉
However and whenever you begin your summer- be it Memorial Weekend, the last day of school, or the actual Summer Solstice- we hope you make it a happy fun filled one!
Love,
Cheryl & Aaron and their Kindergartner and Third Grader to be!
COMMENTS
June 14, 2012., 9:58 AM /
Comments are closed.