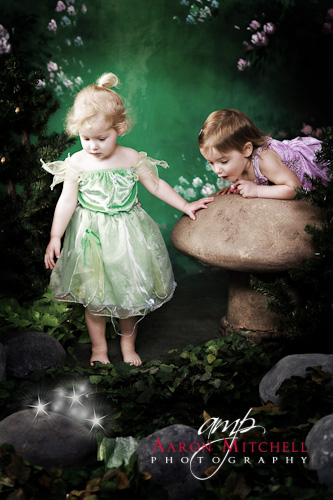 Wow- I don't think I can ever recall a March so balmy!! The plum trees and bulbs are all already in full bloom! This was an awesome surprise for our first wedding of the 2012 season, let me tell you! We even had snow contingencies for this one, and here we didn't even need to wear jackets! What an amazing day for Denise & Steve!
SO many things have happened since last we spoke!! Lovey has aged another year, along with some of our good friends. He finally got to do the magical new mystery session that I alluded to last post, and now you get to see the beautiful results! We spent time outdoors soaking up this incredible sunshine and warmth, and heralding a new season as only Bucks County residents can, by giving small children hammers and setting them free in a field of boulders.
All of my thoughts seem to have floated out on the breeze coming from the open window, so rather than attempt to gather them, I shall let them go and just share photos with you now.
Let's begin with our new session! Aaron has been dying to do this type of shoot since we first began the studio, and I loved the idea from the start. He's been gathering props and finally has it all ready- welcome to our Springtime Fairy Session! Sadly Aleia was sick on the day we had the adorable models (thank you Lydia and Lilah! ), and had to miss out on all the fun. We did get a few with her later in the week but even then she wasn't fully up to par, poor thing, and she had been so looking forward to it. Fortunately for her she has a pretty good 'in' with the photographers so she can probably get retakes… 😉
We will be offering these special Fairy Portrait Mini Sessions first to all of Aviva's Lights Camera Acting students, at her studio on Saturday April 21, from 9am until noon. I'd call us quick to sign up, availability is very limited!
We celebrated Aaron's birth all week long, from the March Birthday celebration of Sarah, Aviva & Lovey that we termed The Savovey, to a fun impromptu office party at ParleeStumpf, to an evening of Thai food that ended rather badly. (Cap'n and Coke did not mix with duck, at least for Aaron. 🙁 Pity.) And finally with homemade lasagne at Aaron's parents. Unfortunately we have almost no actual photos of any of these events, except for the sad few taken by my iphone, who decided to suddenly take really fuzzy foggy looking pictures that night…SO yes, they're awful quality but they're all we have to remember this birthday by!!! 🙁
The Savovies- Sarah, Aviva & Lovey
The Birthday girl Glass! I don't think Lovey minded sharing…
Dann & Amy in the blog!! woo hoo! with Aviva and Sam!
The girls (and a hovering Jeremy & Joe)
Now for just a quick glimpse at Denise and Steve's St. Patrick's Day wedding at the Joseph Ambler Inn– we're still going through the photos but I had to share the fabulous shoes and, of course, the leprechaun! The rest will be up soon!
Do you think they see him sneaking up on them??
And now for our latest outdoor adventure- Ringing Rocks! I think I posted photos of the kids playing here last summer, but this time we shared the experience with the Parlees, who had never been before! The weather was so beautiful- it was chilly when we started out in the morning, but as you can see from the shedding of layers, it warmed up! The kids had such a blast, we had to practically drag them off the hill when the men began to get hungry and start whimpering.
it was a beautiful blue sky day!
I wonder if those not from our area find it odd to give the children hammers and tell them to go play…
And some of us improvise once all the hammers are handed out.
In reverse order of their appearance into the world:
Little Lei-Lei all bundled!
DREW!
Aidan- posing with his rock
Pretty Claire in front of the waterfall
All of them together
Parlee People
Castro Clan
I don't think Lovey saw the tiny screaming faces in this tree bark until after we had it uploaded…
I don't know what he was going for in this one but I think it looks so cool!
And after all that, lunch, and falling asleep on the way home, our two still begged to go fishing after!! They're lucky they have a fun Daddy, because Mommy went in and took a nap!
So I got an interesting phone call last week, informing me that I had been charged with having a really big heart and helping out the community, and I was being locked up for the day at Longhorn Steak house in Warrington. First of all, really, they had me at steak. Second, I thought what an amazingly gutsy and innovative way to try and raise money!! I had to agree to help out if only out of admiration of their marketing! Here is the deal, The Delaware Valley Muscular Dystrophy Association is rasing money to help families in our community who live with neuromuscular diseases, and also help send kids to their camp for the summer. Aaron's cousin Billy has MD, so this is a cause that is close to our family and one we'd like to help out. The gist of it is, I will be "locked up" on April 10, and need to raise bail to be released. At first I thought all my friends would have to come to the restaurant waving money and demanding my release –which would really be funny!! and I think they still should!! — but apparently all you need to do is make a donation online to my page: Cheryl's MDA lock up page.   I know none of us really have much extra to spare these days, so please don't feel obligated, but if you have even a small amount to share, it adds up pretty quick, and can help make this summer a much better one for some child in our area. Thanks!! 🙂
And if you happen to be driving around thirsty this spring and summer, Aidan has his lemonade stand out on most warm & sunny afternoons! Aleia dances to lure the customers in. I think they may have some gypsy blood in there somewhere….
HAPPY SPRING!!
Love,
Cheryl & Aaron and their little gypsy entrepreneurs
COMMENTS
March 22, 2012., 1:13 PM /

March 22, 2012., 2:47 PM /

I had to wait all day to read this!!! Torture! Loved the photos...and the laughs, as always!

March 22, 2012., 5:12 PM /

OMG...LOVE Ringing Rocks Park!! Good times.

March 22, 2012., 7:42 PM /

Jeremy and I already decided that we want fairy pictures when we have a little girl! Love them!!! And we may just have to take a swing by the Castro residence the next time it's warm out to get some yummy gypsy lemonade :-)

March 22, 2012., 10:27 PM /

I'd like to order 2 lemonades to go...80¢, right? I love the new pix of the kids - everyone's looking so grown up! XO

March 23, 2012., 9:01 AM /

Love those fairy pictures and LOVE the look on Dann's face!
Comments are closed.