It's a foggy day here, and I was in quite an unnecessarily grumpy mood all morning, for no good reason. Was it weather induced? Hmmm, could have been but it was pretty extremely grumpy for just a little fog and drizzle. Was it feeling so behind in everything? Maybe- but shouldn't I kind of be used to that?;) Nope, I don't think I had any good reason to be grumpy at all, and that just made me even madder. Not even talking to one of my best friends, renown for snapping me back into Happy, was cutting it. So I told Lovey (Aaron) to fix it. At which point he offered me a super Grover ride. (Some background info- when we lay on our backs with the kids balanced on our feet up in the air like an airplane, we call it a Super Grover ride, from Sesame Street when Grover would try to fly, badly, much like the Greatest American Hero) I said What?! in a still annoyed but now curious voice. And he dropped to the floor, lay on his back with his feet in the air and demanded I fly like an airplane. So I did! Until we laughed so hard I fell over. And it worked, I feel much better, and can now gaze out into the foggy day and appreciate the beauty of the colorful leaves floating gently down against the contrast of the wet black trees.
And now that I can once again view life through the rose colored glasses I customarily wear, I am ready to show you people some photos!! SO many, yet again- and you won't even believe it but even the three weddings, cool head shots, awesome surf images, historic Bucks county building and lots of other events, this will still only catch me up to mid Sept–and today is October! Bad, bad Cheryl. This is what happens when you neglect to keep up with your blog and make it part of your routine. Which, ironically, was the point of the program Lovey & I just gave for the Guild of Professional Photographers of Delaware Valley last week. Really bad Cheryl!! I can only promise to do better from now on.
Here to start, coming at us from back in mid August, are the head shots of CJ the DJ! We've worked with CJ Colletti  of Bob Egan Entertainment on lots of weddings and –knowing that he works with many photographers in the area– we were honored that he asked us to do his new heads hots.
And then the next thing you know, a day or two later, this guy from down the road shows up at our door with a surfboard and demands that we take ultra cool head shots of him. Geez! Good thing we like him. 😉
And in case the coolness Lovey captured in this image is so overwhelming that you can't recognize him- it's Todd. (Or- Todd Parlee of ParleeStumpf, for those google search engines!)
Oh yeah- he brought a guitar too…
But then he decided the surf board ones should really be taken, you know, where one surfs. So we went to the beach and got some more:
His nephew Will wasn't quite as experienced on the board yet in those kind of waves, but I think he may still like this one.
SO- if there are any more surfers who would like us to come spend some time on the beach taking photos of them next summer- give me a call! It's s a tough job but we're willing to suffer for our art… 😉
Jessica and Mike's wedding is next- she looked this cute before she even got started on hair & make-up!
Now with just make up done: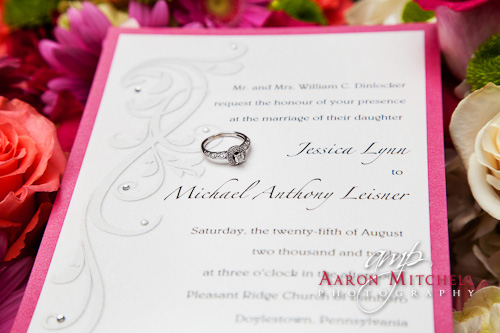 Okay, I wasn't going to mention it but I just have to: these girl were adorable, and posed so sweetly for us, but in this pose at this angle, I just keep seeing the twin girls from The Shining….in the freaky hallway scene…
Tada! Hair AND makeup!
Once again our lucky 6 year streak held, and the rain stopped long enough for us to get the photos outside!
Jess was so much fun and had so many great ideas for shots!
The Manor House at Commonwealth was as gorgeous as ever.
A fun night was had by all, though I am quite disappointed to not be able to find a shot of the videographer for the night, Tom Johnston,  of  TLJ Studios, whom I was pleasantly surprised to be working with, since the last I had seen him was hanging out with mutual friends years ago!!
Next we did some office photos and head shots for Lee & Meyrowitz Orthodontics- Sam Meyrowitz, hubby of AVIVA! (yes, we can only say her name by yelling it with a Spanish sounding accent, despite the fact that she's not even a little Spanish, as far as I know) and good friends of ours. And, of course, he's also our orthodontist. 😀
SAM!
CAL!
Everybody!
And directly from this session I headed out to a car show in NJ with one of my oldest and best friends in all the world, Dann "Pumba" Connelly!  Here he is, checking out the lifesize version of a familiar VW van.
It was just a picture perfect day, roaming rows of classic cars and hot rods, and with such a different perspective on the cars, life, and everything else, than we had doing the same thing 20 years ago…
And since Dann was disappointed that I took more photos of the cars than of him, he insisted on BEING in the wedding we had that weekend!  Some people will do anything to get in the blog!! 😉
The wedding of Meredith and Ed, or, as I refer to it after the DJ's highly amusing slip up as "The Wedding of Ed", was held at the very cool Knowlton Mansion, which was appropriate because Ed & Mer are just very cool people! I think Ed met Amy, wife to the aforementioned Dann and also good good friend (yes we are blessed to have a lot of people we consider really good friends) at college, but I am not sure; I would also like to add that my goal for this particular paragraph is to make as long a sentence as possible while still remaining both grammatically correct and understandable, with the creative use of punctuation. 😀
Check out the custom cuff links they got for all the guys!
It's Ed!
More Ed! (and you were worried whether of not you'd be in the blog- silly silly boy!)
So this is what they did when we told all the groomsmen to look cool…
The best moment of the whole day, I thought, was shortly before Meredith was going to arrive, and Ed's hands were actually shaking, and he said I'll be fine, as soon as I see her and know how she's doing.
Dann & Amy!
In the awesome wine cellar
Michelle and I bonded over the name of their son. 🙂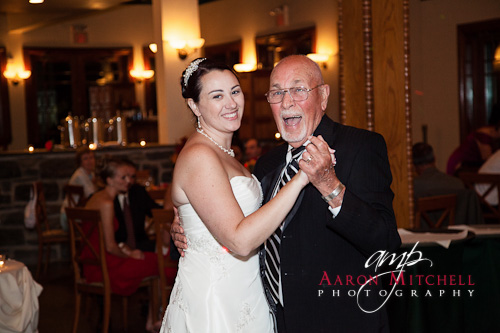 Looks just like them!
I think they're trying for cool here… ;P
Then it was time again, already, somehow: The First Day of School!
Oh?? You don't look pleased to have to pose with Mommy for a picture?? Well then, we have ways to make you smile!!
At the bus stop with Emmy
Then it was Aleia's turn- she still loves her Mama at least
Day one of Kindergarten, here she comes!
Lovey, Todd and I held a special Ambassador party tour of the Pearl S Buck, which went so well. It was awesome to have our families and friends come out to support us, see part of what we do, learn a little more about this great bit of history right in our backyard and find out how Pearl's legacy is still helping people today. Obviously it is something all three of us feel pretty strongly about! The great and wonderful Tony Luna is taking the photo, or he would be in it with us!
Then we ended the week with my sister's 50th Birthday party! I think she was surprised. 🙂
Romeo, Aunt Joey & Lovey
Lampop and Weston
Grandmere with the granddaughter & great grandson!
Me, Betti-Lou, and our mom. Yes, I know, she doesn't look near 50!
Next we did a quick photo shoot at Pearl S Buck to get a good shot of the dragon for the banners they wanted to use for their Living the Legacy Breakfast (photos of that in next blog!)
Pam Carroll's son was an excellent model
Our children, not so much..
And speaking of the Pearl S Buck- here it is! We were there this time to photograph Brooke & Scott's wedding, which could not have taken place on a more beautiful day! Working once more with one of our favorite tent/event people in the world, Open Aire Affairs, and with the wonderful Philly Event Group, and the great Bert Proulx of Crystal Rose Catering, who happily kept us fed. We like to be fed. 🙂
Brooke looked amazing, and her natural beauty was only enhanced by make up artist Shelah Layton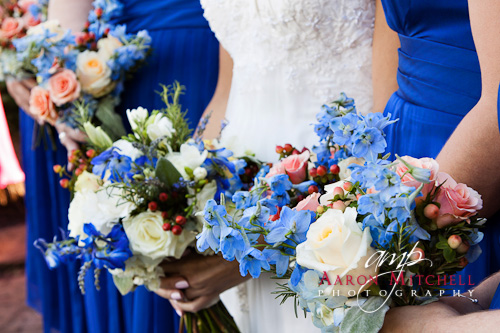 Tent photos that I bet somebody is gonna like!! 😉
ohhhh…more tent photos….
It was a beautiful day, with two of the kindest, most wonderful people we have ever met. We were so happy to get to be a part of Brooke & Scott's day, and we wish them a hundred years of happiness together.
And now concludes another long blog post, it's length due in part to having SO MANY shoots, (which is good- yay!) and in my inability to figure out the right time to schedule blog writing day now that school is back (which is bad- bad Cheryl!). But I promise to do better, and become once more diligent in my posts. And I also suggest that everyone go find someone who will be willing to give them Super Grover airplane rides, or perhaps even offer to be the giver of the rides, and see how much it can improve ones outlook. How can we so quickly forget the giddy feeling of floating unsteadily in the air supported only on our stomachs by the feet of someone who loves us??
Happy October!
Love, Cheryl & Aaron and their cute little pumpkins
COMMENTS
October 4, 2012., 2:03 PM /

October 4, 2012., 9:46 PM /

I was surprised.

October 5, 2012., 8:31 AM /

I want a Lovey Super Grover ride on Saturday!!! ;-)
Comments are closed.