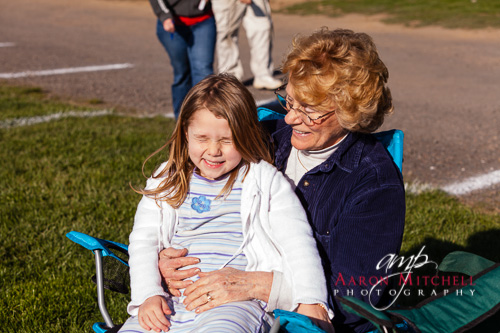 Hello! Happy Mother's Day weekend! As I write this it is a dark and stormy day- but it's really pretty cool. It looks so nice against the bright spring green leaves. And the rain is falling on all of my freshly mulched flower beds. If I had gotten the peas planted in the garden I'd be even MORE happy, but that's okay.
'That's okay' has become my newest mantra, by the way. It seems to really be working too. Once again it's that crazy time of year when I get overwhelmed, and then I get kind of screechy and freak out over things that don't really require a freak out. Fortunately I have an excellent (and at this point fully experienced) support team, who help talk me down, or up, as needed. I don't know how the rest of the world gets by without some of these particular people in their lives, actually. I will leave most of them anonymous, though I think they know who they are. But one I need to mention by name.
My mom. 🙂
She and Aleia are in the photo at the top. My mom is still the first call I make when the world has gotten me down, and I know that whatever it is, she will somehow make it all seem better. She always has. I hope I tell her that enough….
SO, now that I have hopefully compelled you to reach out to and appreciate your own mom, let's see some photos!!
It's May, and you know what that means around here- Brides!! Elysha will be the first bride today, and we will be sharing her bridal shower with you! We are shooting her wedding in June, but her mom- Hi Sue!- asked if we could also come capture the bridal shower, so that she could actually sit back and enjoy it herself instead of spending all her time documenting it. Aaron and I were actually getting photos of other brides that day (you'll see those in a minute) so it was our intrepid and amazing associate Bryan to the rescue! It was so great too, he called after the shoot to tell us how well everything had gone, and was like, You work with the NICEST people! And we really do!
I just wish I had thought to ask Bryan what the theme of the shower was, though… ;P
The bride to be!
Hey- I see a Luanne in the background!
Elsyha & Sue- can't wait for the wedding, guys! See you soon!
And at that same moment, Aaron & I were at Sand Castle Winery for the private Open House that they held with Open Aire Affairs, Jamie Hollander, and Bucks County Trolly. We love working with Kim, Kate, Jamie, and of course, Shannon! It was a picture perfect day for a wine tasting on a mountain, and we hope the brides and their friends & family enjoyed it as much as we did!
Then I got to do something I've never done before- watch a radio show being recorded! I accompanied Todd Parlee of ParleeStumpf to Philly to be interviewed on Executive Leaders Radio (it will air tomorrow at 2pm, on WIFI 1460 am – be sure to listen in! If you miss it, the link to the webcast will be on the ParleeStumpf site, once it gets put online.) It was pretty cool- we met lots of other really interesting CEO's from companies in our region, and the whole point of the interview wasn't to talk about their businesses, but about how they got to be who they are today. We've known Todd for years and I still learned new things listening to the interview!
Next up is BASEBALL! Here is the last photo you'll see of Aidan playing for a few weeks, he has a fractured wrist now and is in a cast. … It was actually already injured before this game, but since he has horrible parents who figured he was once more overreacting a bit to the pain (this is the boy who will limp for days after a mosquito bite) he was forced to play through the pain. Poor kid!
Look! It's Coach Scott! He's funny. 🙂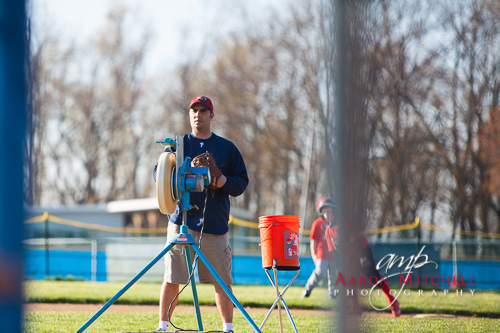 Coach Bob & Coach Ed
And Aaron also got some cute shots of our friend's grandson
And going only slightly out of order, Aaron was once again a huge hit at this year's Race for Education, and I heard rumors that he was being nominated as Daddy of the Year…by children who aren't even his own… 😉
Aleia is so fast she's almost a blur…
I'm not sure if this is his victory dance, or if he's just celebrating the lack of tiny humans on his shoulders
All the other homeroom moms love Lovey too!
And that wraps it up for today's blog! I hope you enjoyed your bi-weekly foray into the life and times of Aaron Mitchell Photography! Tune in next episode for more weddings, more races, some golf, and more happiness!
Love, Cheryl & Aaron and their injured and racing monkeys
COMMENTS
May 9, 2013., 9:16 PM /
Comments are closed.