Good morning and happy crazy wintertime! I just want you all to know that I had a really funny title for today's blog, and my censors all censored me!! 🙁 It was funny. It made me giggle. It was, perhaps, just maybe a little, slightly risque… but only if you took it that way! SO here we are, with a somewhat less amusing title. I am sorry. I know many of you out there would have truly appreciated the one I wanted! 😉 Though anything with the word monkey in it still makes me happy.
I think we have finally caught up on all of 2012's photos, so bring on 2013! January is corporate season for us, which we really love. Lots of head shots, product and website photos, to mingle in with our bride meetings for the new season. I may have said it before, but I have to again- I am so happily surprised at how very much we enjoy our corporate work! Originally we wanted nothing to do with it- we wanted to focus on the touchy feely emotional sessions- weddings, maternity, newborns; thinking they were the most fun. Well- let me tell you- the corporate sessions are SO fun! First, it's often just as emotional to the client as a bride's day is to her, or the children's portraits are to their parents- because this company often IS their baby. They want it to be seen in the best light possible (pun intended!) and show it off and be proud every time people say- oh I saw your website- your photos look so great! Or- what a wonderful head shot- you look beautiful! And finding out just the look that each client wants- some more formal and suity, some wanting to show a bit of their funky side- is just plain fun for us. And I like my work to be fun!
Let's begin with our first official shoot of 2013 – DMS Advisors for ParleeStumpf. I did not get to go with Aaron on this one, he was accompanied by our amazing new associate photographer Bryan (to whom I wanted to bequeath the title of Sidekick to the Dynamic Duo, but once once again I was vetoed…which was an acceptable veto, because he owned his own successful studio before joining forces with us, so I suppose Sidekick minimizes his true value…but I still think it sounded good…) From what I hear a fun time was had by all. I also hear that Peter, the owner, has a great accent, so now I am especially sad to have missed it.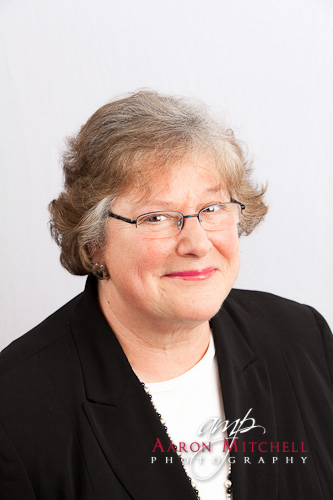 Next we have Universal World Events head shots, starting with our lovely and talented Amy!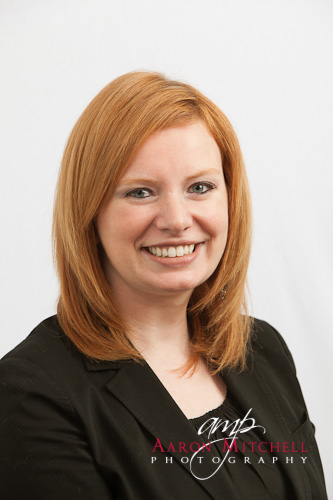 SO many heads… there are even more, I just chose the first bunch to share. But by all means, if you'd like to see the rest, just let me know! 😉
And we shall wrap up this week with some fun photos from my 40th birthday party!! My unbelievably amazing and wonderful husband, along with the greatest friends EVER, threw me the best party!! It was a semi-surpise party, I knew of it but no details- and I seriously had the time of my life!! Surrounded by friends and family, delicious food, and spending the night dancing– I could not have asked for more!!
Here is my monkey head (technically Sarah's monkey head but she lent it to me for the night) This is a cell phone picture, courtesy of AVIVA!, but it pretty much says it all. Balloons and a coconut monkey head with three straws, and I was all set to party!
Enjoying the 'Photo Wall of Cheryl's Life' with Amy
It's pretty tough to embarrass me- but Aviva Jessie and Sarah almost managed to with their game!!
I just don't know what I'd do with out these crazy girls in my life!
I love Laurie's expression! And btw, Glenn is only pretending to mind me touching his coconuts…
Mike & Shurley Stumpf! No silly cold is going to keep Mike from a good party! 😉
Some random guy 😉  He was dressed all beachy so I let him get in a picture with me.
Aaron's parents!
My mom 🙂
Dr. Heidi!
There are sadly few photos of Lovey & I together! 🙁 He was too busy running around hosting…
While I spent the night dancing! 🙂
But he danced too!
Classic Pumba picture! (and it's totally ok that hardly anyone knows what that means! )
Look! I found Ed!
We have no idea how it is that TODD started and led the conga line (mambo!! hehehe), but lead it he did…
Right into the bathroom!
So I think the boys all had a pretty good time… 😉
Well- I think EVERYBODY had a good time!
My only wish is that we had photos of the ALL the people who came! But some left before it got so…dancey… 😉 A great big thank you to Joe Sedik for spending his night capturing all this for me- I love having all these memories to relive over and over! 🙂
And so we end this month. But don't despair- there will be so much to see in February! From the big Here's Bryan intro and details about our expanding studio, to more men in suits, more heads, a BALL! Oh yes, we are going to the Ball!! YAY!!  Plus Aidan's basketball debut, and Valentine's Day! And you know we love Valentine's Day around here!! 🙂
Love, Cheryl and Aaron and their two dancing love monkeys
PS- please vote for us if you haven't already! And if you have, make someone who hasn't! ;P
http://bucks.happeningmag.com/happeninglist/wedding-photographer-2013/
COMMENTS
January 31, 2013., 2:06 PM /

January 31, 2013., 8:20 PM /

Great pictures!! What a fun night :)
Comments are closed.