Happy Spring everyone! We're so sorry that it has taken so long to post to the blog, life is crazy as usual. So much has been going on since the last post.  In an effort to increase blog posting frequency (and to give Aaron a break) we've decided to make this an Aaron Mitchell Photography team effort.  You will now be treated to eloquent and captivating story telling from the newest member of our photography team, Ashlee (a proper introduction, in the form of a blog post, coming soon) and the incoherent, and barely understandable writing style of Bryan (I tried really hard to get out of this).  Of course Aaron will still be providing us with the always interesting, sometimes bizarre, and fantastically fun, Castro family updates.  And if the masses demand it we may try to bring Cheryl back as a guest blogger from time to time!!!!   So here we go, keep your fingers crossed and hopefully this grand experiment works – Aaron, Bryan and Ashlee
One of our first photo shoots to start off the year was for Penn Jersey Paper. They supplied most of the equipment for a new organic restaurant that opened up, Harvest Seasonal Grill and Wine Bar. They offer a seasonally changing menu along with 50 plus wines by the glass, seasonal cocktails and local beer.
Along with supplying many restaurants with equipment and supplies, Penn Jersey Paper is opening local supermarkets to both the public and businesses. They had us come in and shoot one of the supermarkets that opened up in Philadelphia. My favorite part by far was the candy! I couldn't believe my eyes when I saw it, they had an ENTIRE aisle just for candy! Not only did they have the common found candy such as Swedish Fish and M&Ms, they also had the VERY odd, and unusual candy like Wax Lips and many more.. – Ashlee
Next up is Ganna McGowen and her new Pilates studio, Pilates at Studio G, LLC.  I can't be the only person who had no idea what Pilates is.  I'm not gonna lie, seeing some of the equipment gave me a "Fifty Shades of Gray" vibe.  So, Ganna invited some of her clients over to show me what it's all about.  Essentially, Pilates is a method of controlled movements that when done correctly and with consistency will improve flexibility and build strength, coordination, and balance.  I also learned that in my current level of physical fitness I wouldn't last an entire 15 seconds doing any of these exercises…… yes, even holding rope over my head. – Bryan

First wedding of the year! Congratulations Monique and Brian. We were very honored to photograph their wedding, they were a great couple to work with. We had a blast shooting in the snow and at the Mercer Museum. Both Monique and Brian had smiles on their faces the entire day.  You can check out a short highlight video here.

Who doesn't love baseball? This fun, energetic bridal party decided to bring their bats and welcome the newly married couple to the dance floor.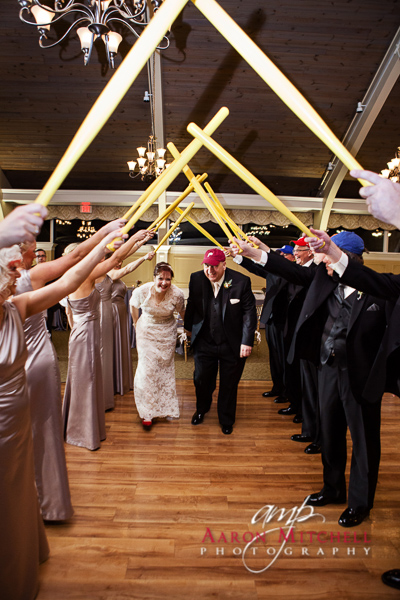 Thank you everyone! Hope you enjoyed the blog! We have a lot more to share with you so keep an eye out.
COMMENTS
There aren't any comments yet.
Comments are closed.