I can't believe that summer is coming to an end. It sure has been a crazy, fun summer. With all the events we had going on and all the summer weddings we sure did keep our schedules full.
Congratulations Kimberly and Luke! Aaron always loves to get a laugh or two out of the groomsmen as they are getting ready, but Aaron was not ready for what Luke had in store. Luke took the BIG guns out! Who could forget about the bride? Kim looked absolutely stunning! Bryan and I could not pass up the opportunity of getting a close up of her under her vale. Despite Luke being sick, the day was perfect! After the ceremony at PineCrest Country Club we took the lucky couple down to the golf course for a little alone time. To top it all off the reception was a ton of fun! The friends and family surely know how to throw a great party! Thank you all for letting us be a part of your lucky day! -Ashlee

What is a wedding without the good ole selfie stick?

We had the pleasure of meeting these six loving, energetic kids. Meet Tyler, Carina, Ben, Joey, Annabella, and Roman. Joey was adopted from Thailand, he lived the first six years of his life at Pakkred Babies Home outside of Bangkok and came to his new home in November, 2014. He and his new big brother Ben get along great. We had a blast running around with them in the yard and getting to know the background of the family. -Ashlee
Congratulations Brittney and Trevor! I had the honor of hanging out with the girls as they were getting ready for the ceremony at St. Paul's Lutheran Church. As they were getting ready they were rekindling old memories about their childhood and talking about where they are today. They all went their separate ways to college, but never losing touch. Brittney went to Franklin and Marshall, as some of the bridesmaids went to Kutztown, Moravian College, and Bucknell University. -Ashlee

It was a perfect day for a sunset, we couldn't pass up the moment with the lucky couple at Indian Valley Country Club.

Thank you Hatboro Chamber of Commerce for having us take the photographs for the golf outing again this year at Spring Mill Country Club. We had a blast shooting the event as well as golfing. While I took the photos for this years event Aaron and Bryan headed out onto the course to have some fun with good friends. – Ashlee

Pearl S. Buck house holds an annual Taste of the World event inviting guests in to taste food and wine from local businesses. The crowd came to see who would win the title of Top Taste in the food competition. The judges consisted of Don Polec, Kimberly Cambra, Shereen Pavlides, and Barry Sexton. This year Bryan had a blast shooting the event and LOVED tasting the food. A special thanks to Pearl S. Buck for letting us take part in this annual event! – Ashlee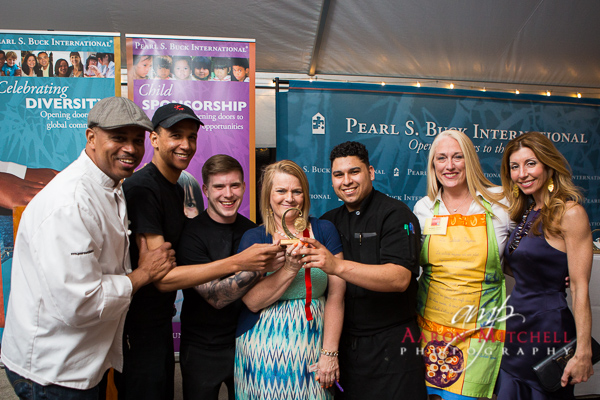 Thank you all for tuning in on our crazy lives! We hope to keep up to date more often! Happy Summer
Aaron, Bryan and Ashlee
COMMENTS
There aren't any comments yet.
Comments are closed.